Flexible Shaft Couplings
In many cases machine designers give limited thought to flexible shaft couplings. They devote their time to the more expensive components, overlooking the fact that the performance of a machine is only as good as the connections of its shafts. Reliance is fully aware of the importance of the shaft coupling and that they are often a critical part of the drive system. The Reliance range has been carefully designed and tested to provide trouble free operation over many millions of cycles.
Perfect alignment is not practical in applications where two shafts need to be joined and therefore some level of misalignment will always occur. This misalignment is usually the result of the support block manufacturing tolerances and structural alignment. Unless these tolerances are very precise use of a solid coupling will result in high shaft loading and significant bearing loads. In certain cases this misalignment is limited to angular or radial misalignments, but is more often a combination of the two.
Therefore, careful selection is important as differing configurations of coupling are designed to perform very differently dependent upon the application, and, as a consequence, have very different benefits and drawbacks.
Flexible shaft couplings offered by Reliance are ideal for torque transducers, as encoder couplings and all applications requiring rotary torsional stiffness connecting the motor drive shaft to the required system. Our engineers have many years of experience working with and specifying shaft couplings, and are very happy to offer application advice on any of our ranges, which include:
The couplings featured in our standard range have been carefully selected to accommodate varying degrees of shaft misalignment whilst offering minimum distortion of rotation.
No one coupling provides a universal solution but the selection table below summarises the salient performance features for ease of comparison.
Full details for each coupling can be found on the product pages, with further technical information on pages T8­1 to T8­4  in the catalogue. If you require technical support please contact us to discuss your application and we will be happy to help you select an appropriate coupling.
*single disc suitable for angular offset only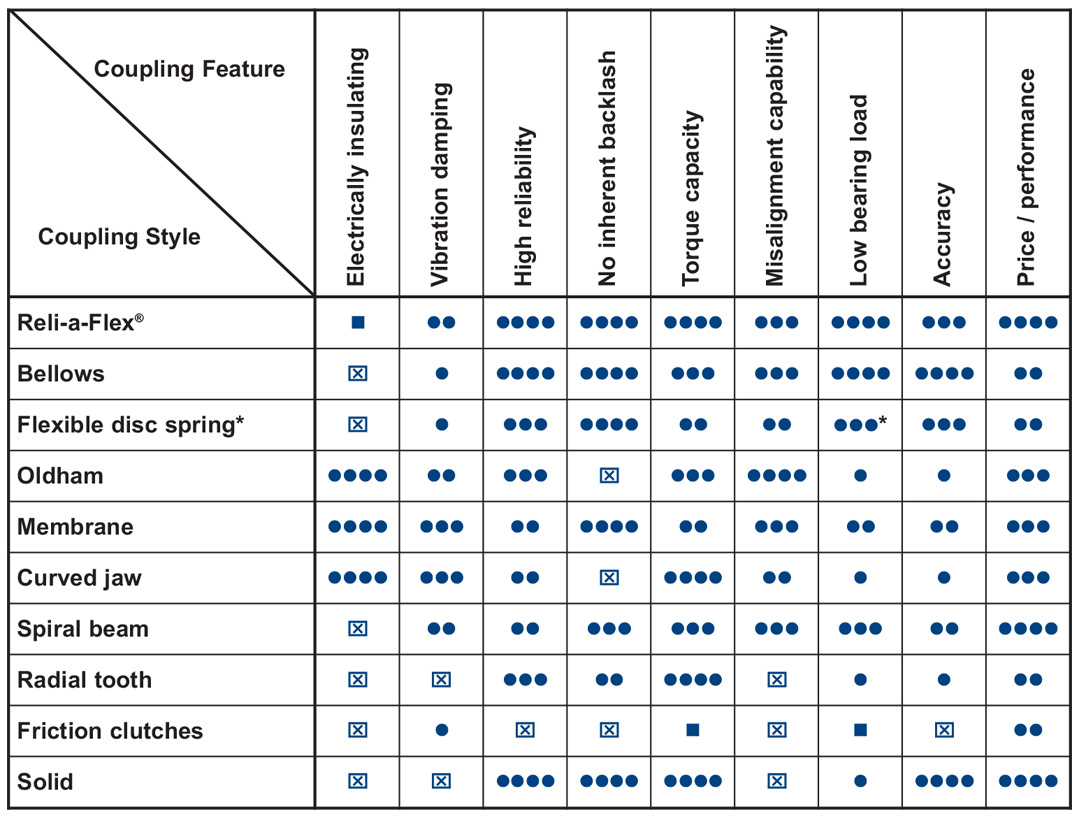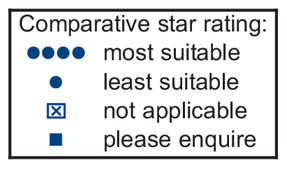 Catalogue Downloads
Download our catalogue for more information on our range of flexible shaft couplings or contact us.