Our curved jaw shaft couplings are made up from two aluminum hubs and a central polyurethane central element with curved faces. The Curved jaw couplings are an ideal compact solution for high revolutions per minute (RPM) applications that require a zero backlash and also reducing the system torque ripple. A choice of three alternative damping elements for high, medium and low torques are available.
Technical features include:
Zero backlash
Alternative damping element hardness
Recommended temperature range -30ºC to +80ºC
Torque ripple reduction
Maintenance free
Bore sizes 6 mm to 12 mm
Set screw and clamp hub type fixing methods
For more information, please download the brochure below or contact or sales team.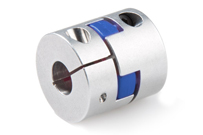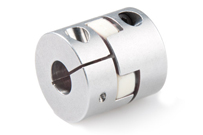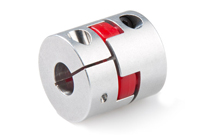 Catalogue Downloads
Download our catalogue for more information on our range of flexible shaft couplings or contact us.