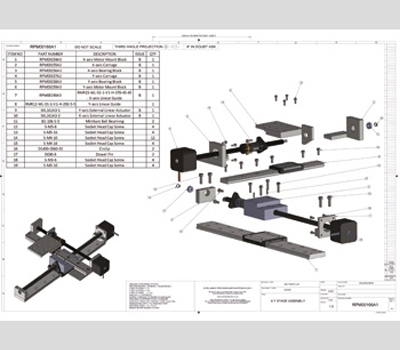 Standard Products and Solutions
Reliance provides a range of standard components, assemblies and intelligent control and actuation products to deliver precise rotary and linear motion. All products can be readily modified to support applications which require a tailored solution.
For design engineers seeking a fully integrated solution, we are able to combine standard and modified products to provide cost-effective sub-systems.
Should a fully bespoke solution be required, further in-depth design engineering support can also be provided which, together with specialist manufacturing, assembly and test facilities, enables production of a wide range of custom-designed electro-mechanical, opto-mechanical, clean and high-vacuum solutions.
If you are not sure whether we offer the specification you need for any of our products then please contact us and we will endeavour to find a solution.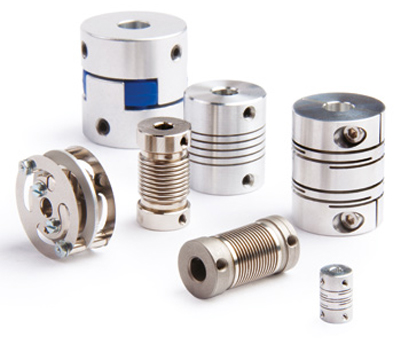 Helping You Make an Informed Choice
As an engineering company it is important to us to build a thorough understanding of your wider system design and application in order to recommend the most appropriate product.
We consider not only the technical specification, but also the product's suitability to the operational environment and any implications of technical and commercial trade-offs.
Discussion of the technical, operational and commercial requirements are a key part of our product support philosophy. Our aim is to help you make an informed choice about our products before you make a purchasing decision; we want to be confident that what we deliver is going to work for you.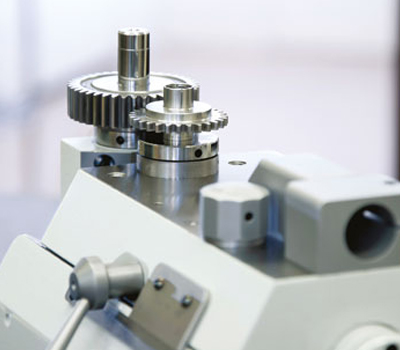 Supported by Manufacturing and Test Expertise
Underpinning our engineering knowledge is a sustained investment in test development facilities, which provide an in-depth understanding of the capabilities of our catalogue products. In discussing their suitability for your application we are able to draw upon our test data and experience of designing and supplying components and assemblies into a diverse range of markets.
As a manufacturer we are able to provide a high level of versatility in our range with extensive modifications available. In our precision gears range we offer, for example, options in materials, gear quality, bore diameters, face widths and an extensive choice of teeth cut to order.
Our manufacturing capability also helps provide insight into the fitness-for-purpose of the products, based on an understanding of the manufacturing methods used, quality control, surface finish, accuracies and other key criteria which ultimately impact on the performance of your product.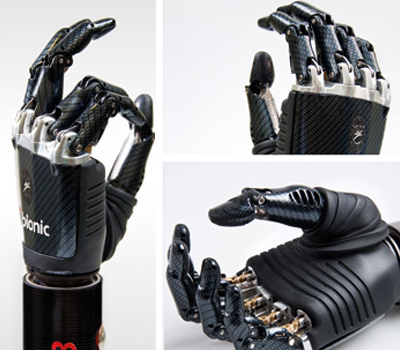 Established in Diverse, Global Markets
We are an accredited supplier to global OEMs and product developers, covering a wide variety of markets and applications.
In Switzerland our tubular round racks provide a space-saving solution for laboratory automation, locating fluid tubes and fibre optic cables inside the rack to give a more compact instrument. In the UK over 5,000 syringe drive mechanisms, using our motors and leadscrews, are in operation in drug dispensing systems.
In Asia our precision anti-backlash gears are used in military applications where our innovative, two-piece gear design is ideal for high reliability applications.
Our gears and leadscrews provide motorised actuation for the fingers and thumb of the bebionic prosthetic hand. This is a demanding application requiring high efficiency, high gripping force and low noise, to be achieved under tight space and weight constraints in order to give the patient the necessary dexterity, strength and practical wearability.