Applications for our 2024 apprenticeship intake will open on the 2nd of January 2024.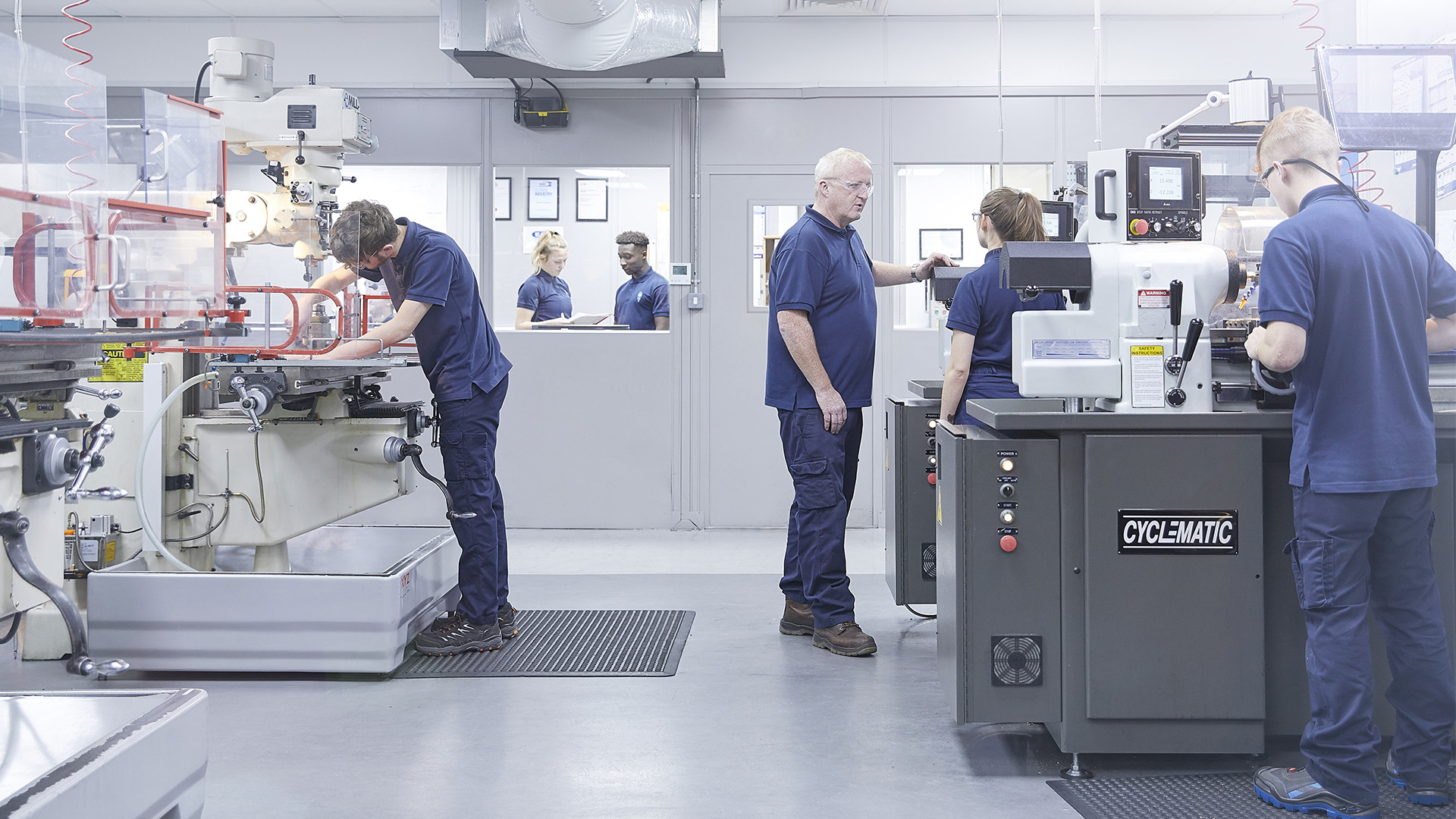 Reliance Precision Apprenticeship Scheme.
Are you an engineer of the future?
Welcome to Reliance.
We are a family-owned business in Huddersfield with a world-class reputation. For over sixty years, we have offered an apprenticeship scheme to support young engineers starting their careers.
What do we do?
We provide engineering solutions for use in critical applications such as aircraft, satellites and analytical instruments. The precise nature of our work means that we manufacture and measure in microns – that's 1000 times smaller than a millimetre.
Who are we looking for?
If you have a genuine interest in engineering and a real drive to learn more, then you could be a Reliance apprentice. We are looking for individuals who are motivated, honest and reliable with great problem solving and communication skills. You'll also need a positive approach to training, as well as being determined to work hard to develop your skills throughout your four-year apprenticeship.
Entry Requirements
You should have, or expect to gain, at least five GCSEs at grade 5 or above (or equivalent) including Maths, English and Science. Candidates should also be computer literate and comfortable with the Microsoft Office Suite (e.g. Word, PowerPoint and Excel).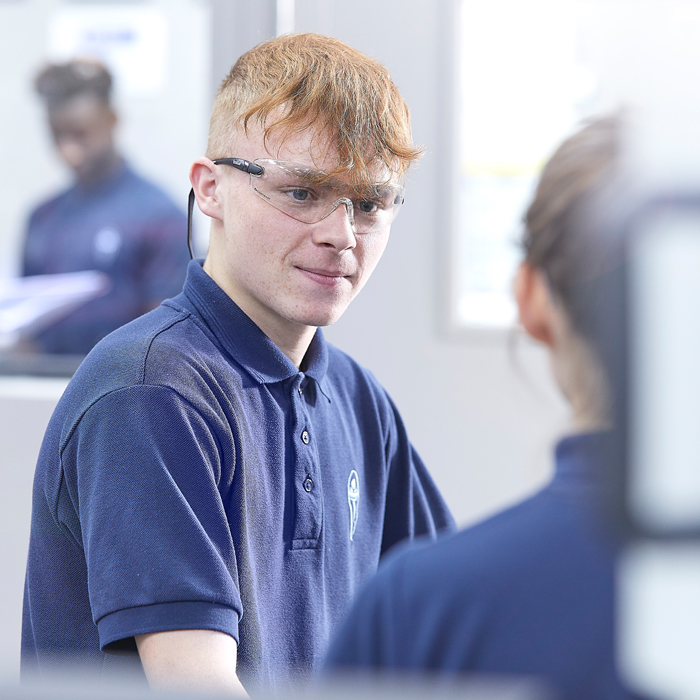 Gain practical skills through hands-on training
All of our apprentices begin their careers in our on-site EAL recognised training facility which has been accredited by The Institution of Mechanical Engineers (IMechE) and The Institution of Engineering and Technology (IET).
During your first year, you will cover the principles of manual turning and milling as well as how to work safely in a manufacturing environment. Whilst working in our training facility, you will also be taught technical drawing and how to use CAD software such as SolidWorks.
You will then learn how to operate our world-class CNC machinery, which we use to manufacture mission-critical components to ultra-precision tolerances.
You will learn these essential skills during the course of your apprenticeship and you will continue to develop your capability and expertise throughout your career at Reliance.
All of this initial training ensures that you are prepared for working as part of the wider engineering team.
Get paid to learn and achieve recognised qualifications
A Reliance apprenticeship is a paid position that offers rising pay as your skills increase. You will start earning from your first day.
You will learn from our innovative engineers who have decades of experience in precision engineering. You will also attend Kirklees College once a week for further training at their Engineering Centre.
Upon completing the four years of your advanced apprenticeship you will have gained recognised further education qualifications. Following this, there may be opportunity for you to continue your studies.
Many of our apprentices have gone on to receive higher education qualifications and some have achieved Chartered Engineer status.
You will be a full-time employee from the start of your apprenticeship and you will be eligible to join our healthcare and pension schemes.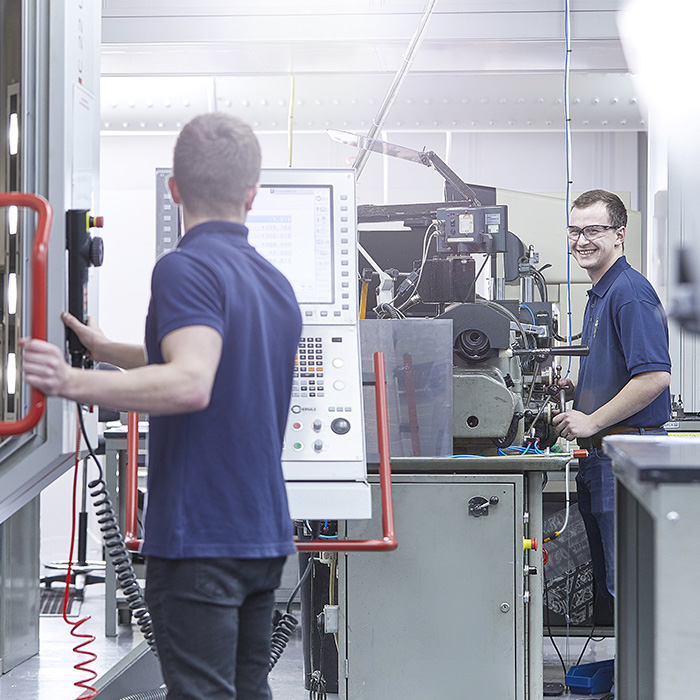 Discover your career path at Reliance
All of our apprentices begin their training in the same way, but they go on to have very different careers.
Typically, an apprentice's career path is influenced by a combination of what work they find enjoyable, their talents and the needs of the business. It's quite common for employees to have the opportunity to work in multiple departments and to have a number of different roles during their careers at Reliance.
Thinking about your future at the start of your apprenticeship journey can help us to shape your training and ensure you're on track to achieve your career goals. As a starting point, why not watch the video or take a look and see if any of the descriptions below sound like you.
I'm great at problem solving and working as a team. I have a real eye for detail.
Manufacturing/Assembly Engineer
Manufacturing/Assembly engineers are born problem-solvers who have an eye for detail and the ability to work well in a team. Typically, apprentices will specialise in a particular aspect of manufacturing or assembly (e.g. turning, milling, inspection, cleanroom assembly) but we have also had sales and procurement apprentices who began their careers this way.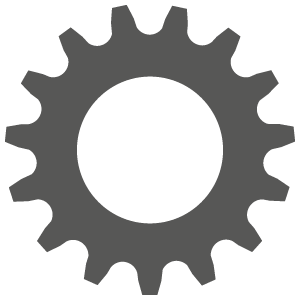 I'm really good at maths and science but I also have a creative way of thinking.
Design Engineer
A design engineer would be particularly good at maths and science but would also have a creative way of thinking. Individuals who are interested in this option would develop their mechanical engineering knowledge through hands-on training before eventually working within our design department, developing innovative solutions to our customers' problems.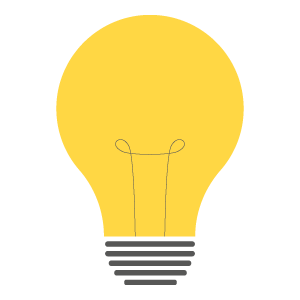 I have an interest in coding, gadgets, electronics and building mechanisms.
Mechatronics Engineer
Mechatronics engineers are interested in both mechanisms and electronics. Those who enjoy coding and building their own gadgets would most likely find this career path interesting. Apprentices who take a mechatronics route would have the ability and knowledge to be involved with the design, test and manufacture of assemblies and systems.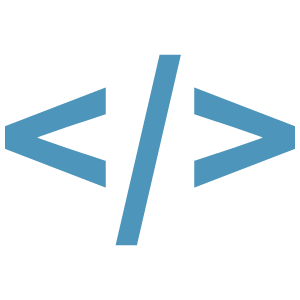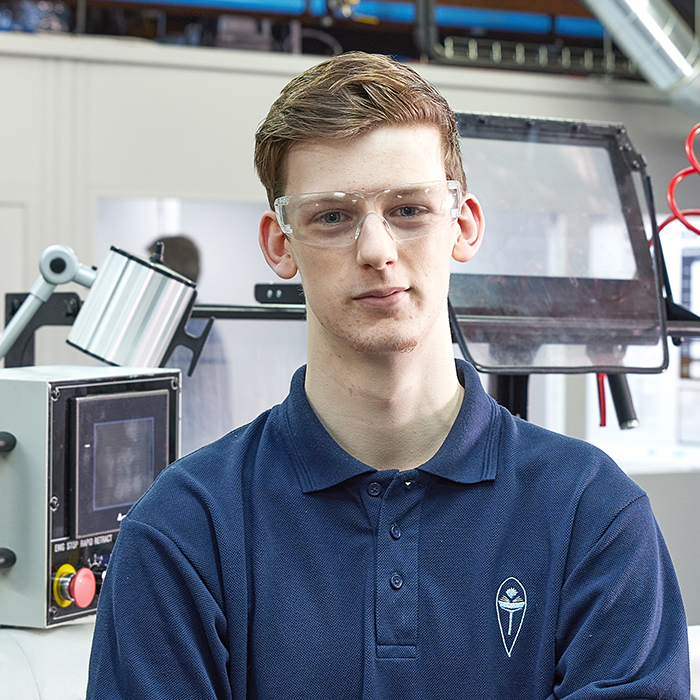 First Year
In your first year you take a hands-on approach to learning manufacturing and engineering principles in our training facility.
Second Year
The second year is your chance to experience working in different departments across manufacturing and the wider company.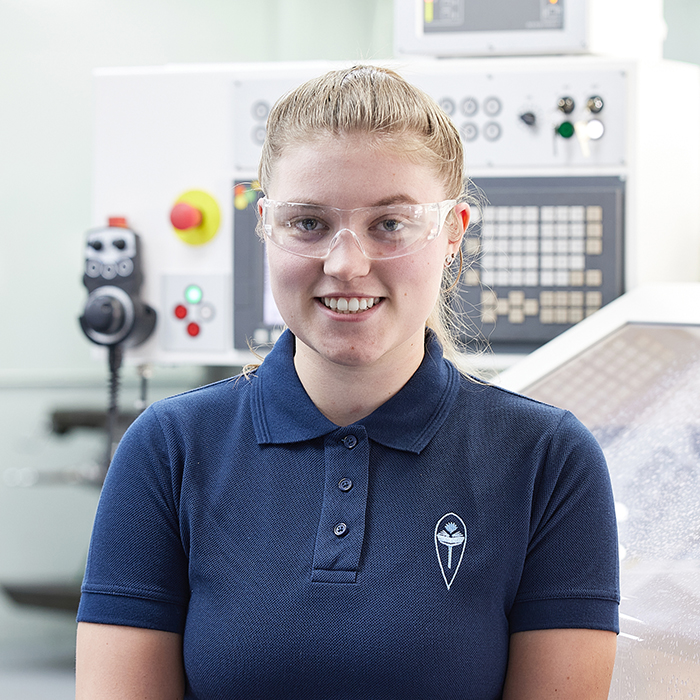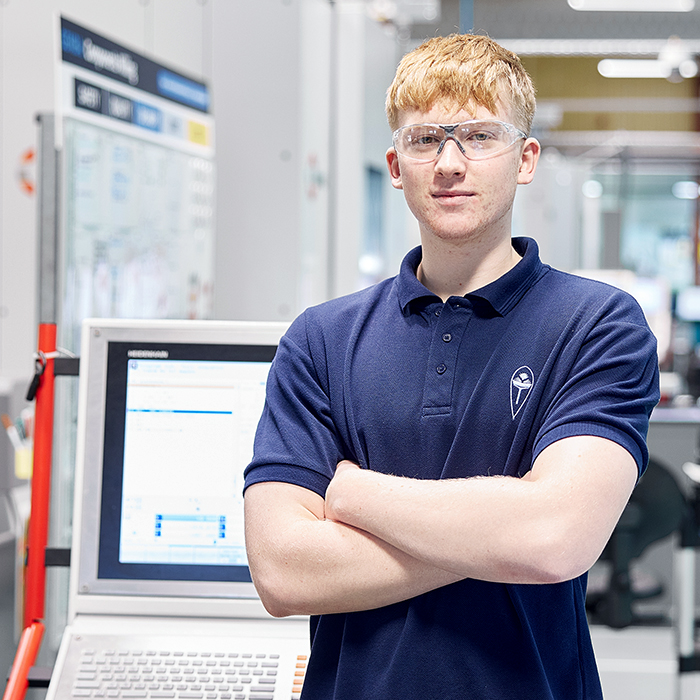 Third Year
In your third year you begin to specialise in one particular department. You will develop your skills throughout the year in this area.
Fourth Year
Your fourth year allows you to gain further knowledge and practical experience in your specialist area.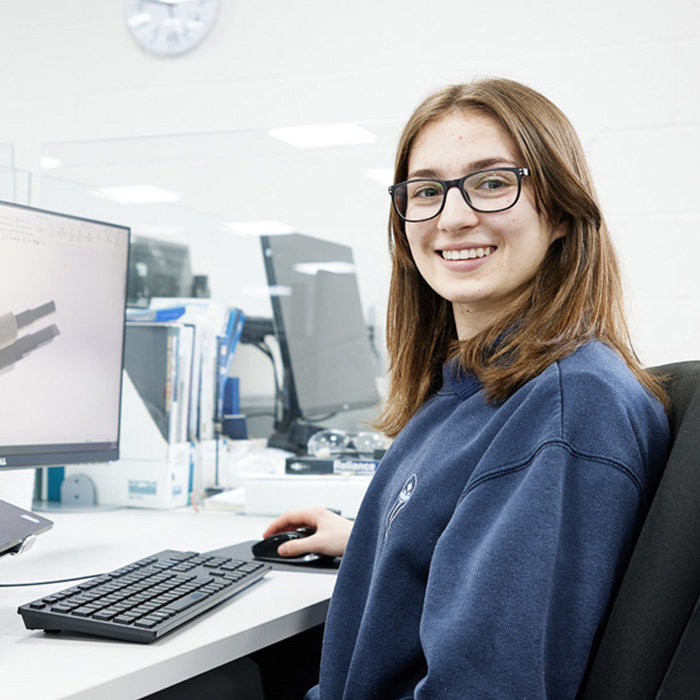 How to apply
If you are interested in becoming a Reliance apprentice you can download an application form from our website. Please submit your completed application form via email or post.
Reliance Precision Limited, Rowley Mills, Penistone Road, Lepton, Huddersfield, HD8 0LE