With gear sizes 0.5, 0.8 and 1.0 module available as standard, the precision fine pitch ground gear range are manufactured from chromium molybdenum steel, hardened to 49-55 HRc. The tooth profiles are manufactured to ISO grade 5, making then ideal for higher loaded, high revolution mechatronic applications.
Available from stock or on short delivery the bore and the faces of the ground gears are purposely left soft to enable quick modification to suit alternative fixing or shaft diameter requirements.
Alternative modules are available on request, up to 2.0 module for ground gear shafts and 3.0 module for ground spur gears.
If you would like more information on our fine pitch ground gears, please contact us using the contact form, phone 01484 601002 or email sales@reliance.co.uk.
You can download the Gears section of our standard products catalogue below, or download the full catalogue.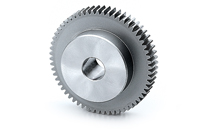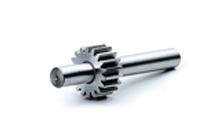 Catalogue Downloads
Download our catalogue for more information on our range of fine pitch ground gears or contact us.