Planetary gearboxes give the ability to increase the torque and lower the speed of an electric motor, such as a stepper motor, thereby transforming the power and improving control of an electro-mechanical system.
The Reliance planetary gearboxes offer low backlash, high torsional stiffness, and high levels of efficiency, suitable for industrial automation applications.
Designed specifically to suit NEMA 17 and NEMA 23 motors. They are ideally suited to work with the Reliance Cool Muscle intelligent servo system in high torque applications where positional feedback is important.
We offer 3 plantary gearboxes – the RGP40 and RGP60 provide a compact solution for integration with Reliance Cool Muscle, whilst the RGPN70 is for high precision, higher stiffness, higher torque and lower backlash applications.
Ratios from 3:1 to 512:1 with maximum output torques up to 123Nm. The RGPN70 low backlash unit offers less than 3 arc minutes of backlash.
Precision machined gear profiles, case hardened and honed for higher load capacity, low noise, minimum wear and consistent backlash.
A balanced motor shaft clamping ring allows high input speeds up to 18,000 rpm.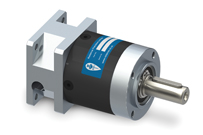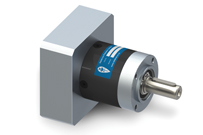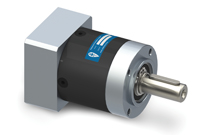 Catalogue Downloads
Download our catalogue for more information on our range of gearboxes or contact us.