New to the Reliance standard range, our encoder measuring wheels, manufactured from aluminium and Polyurethane coated, are available with four types of knurled surface finish for measuring lengths of different materials. They have excellent rotational characteristics, maximum measuring accuracy with a reduced mass through optimised design.
The wheels are available with a 200 mm or 500 mm circumference with bores from 4 mm to 10 mm on the 200 series and 6 mm to 12 mm for the 500 series.
The encoder measuring wheels have a working temperature range of -30°C to 80°C but can operate for short periods at 100°C.
The encoder measuring wheels have optimum wear properties under severe mechanical constraints and high resistance to oils, fuels, ozone and climatic conditions.
Please contact us for more information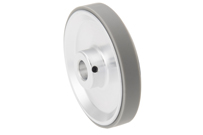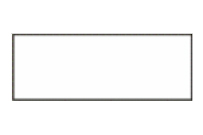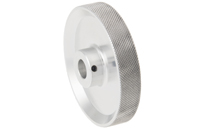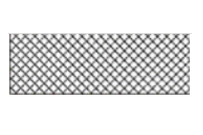 Cross Hatch Surface Finish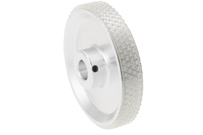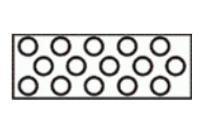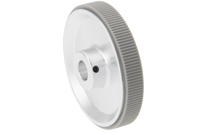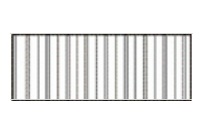 Corrugated Surface Finish
Areas of application and materials where each type are best suited;
Smooth – Greased metals, steels, finished surfaces, plastics, paper, cardboard, wood, textile, wire, leather.
Cross Hatch – Cardboard, wood, textile, rubber, soft plastics.
Studded – Rough textile, carpet, cable, fleece, paper, cardboard, plastics
Corrugated – Un-greased metals, finished surfaces, plastics, paper, cardboard, wood, textile, glass, flooring
Catalogue Downloads
Please download our catalogue for more information on our range of standard products. Our encoder measuring wheel data sheet is coming soon. If you would like more information, please contact us.