We offer a number of different motor accessories design to work with the Reliance Cool Muscle Motor. Please
contact us
for more information.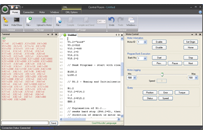 Control Room Software
Control Room is a free application which provides basic tools for setting parameters and creating motion profiles. A user friendly interface makes it easy to work with the Reliance Cool Muscle. Control Room replaces the CoolWorks software. CoolWorks continues to be supported by Reliance.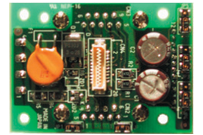 Communication Cards
RS485, PROFIBUS and Ethernet cards are available as options for the RCM servo systems. Our engineers provide technical support based on extensive experience integrating the Cool Muscle with third party controllers, HMIs, and PLCs.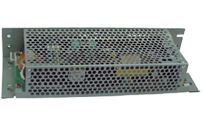 Power Supply
Designed specifically for the Reliance Cool Muscle, this power supply is built to withstand the current draw spikes which the hard stops or starts often require. Specification of the power supply is 150 W/300 W, 6 A/10 A.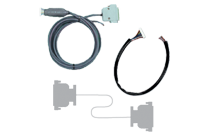 Communication Cables
A standard motor cable (40 cm) is supplied with every motor. Longer motor cables are available as an option.
A Y-cable is required to connect the RCM to a USB or serial port.
Multi motor custom cables can be made to suit your application.
Catalogue Downloads
Download our catalogue for more information on Reliance Cool Muscle Motors or contact us.