Exhibitions and Events
We attend a number of exhibitions and events throughout the year either as exhibitors or as delegates. If you would like to arrange to meet a member of our team, please contact us.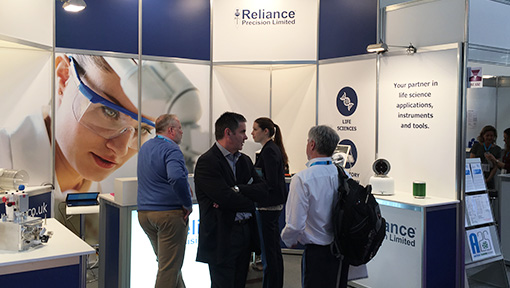 'The Society's eighth annual flagship International Conference and Exhibition'.
Walter E. Washington Convention Center, Washington, DC, USA
Mechanisms Final Presentation Days 2019
'The ESA Mechanisms section hosts the annual Final Presentation Days to disseminate the results of research and development activities to interested parties from the ESA member states.'
ESA/ESTEC in Noordwijk, The Netherlands
Pittcon Conference & Expo 2019
'Latest Innovations in Instrumentation'
Pennsylvania Convention Center Philadelphia, Pennsylvania, USA
67th American Society for Mass Spectrometry (ASMS) Conference 2019
International Convention Centre (ICC) Wales
Exhibition and Events News
To view all of our latest news visit our News page.