Reliance Exhibit at DefExpo 2020 in India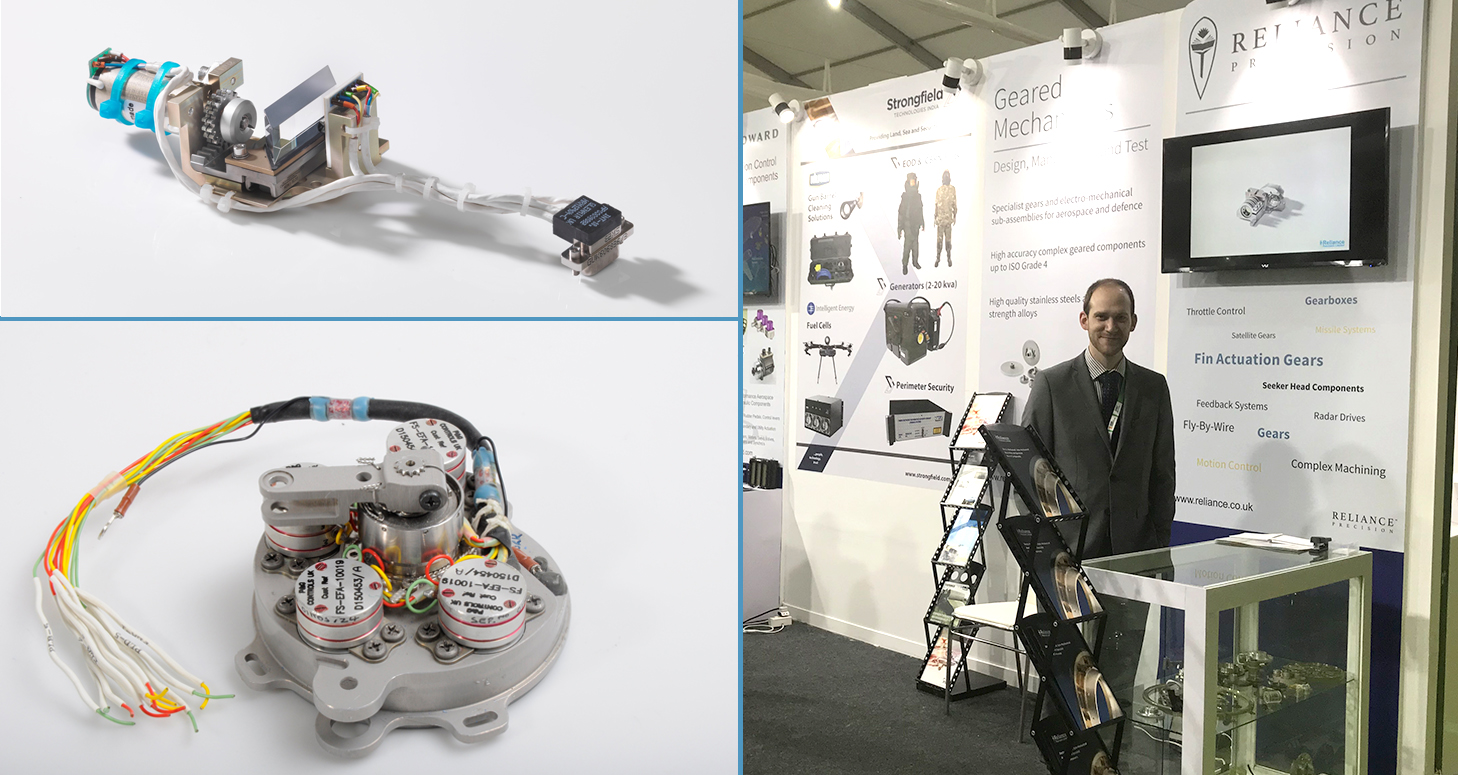 Reliance Precision Limited ('Reliance') recently exhibited at DefExpo 2020 in India, where its Aerospace Defence team were able to successfully raise awareness of their specialist high precision engineering capabilities. Following the exhibition, the team carried out a series of sales visits across the country.
DefExpo is a bi-annual event, the largest of its kind in India, showcasing upcoming technologies in aerospace and defence. This year was the 11th edition of the event. Held 5 – 8 February in Lucknow, Uttar Pradesh, the theme was 'India: The Emerging Defence Manufacturing Hub'.
Reliance shared a stand with their distributor Strongfield Technologies India Private Limited ('Strongfield'), displaying a range of components produced specifically for the commercial and military industries. Andy Butt, Business Manager – Aerospace Defence, and Alistair Durie, Business Development Manager – Aerospace Defence attended for Reliance.
Andy explains "As a specialist in ultra-tight tolerance manufacturing, Reliance supplies critical components to Indian OEM's that they cannot source locally. DefExpo provided a great opportunity for us to showcase our experience in design as well as the manufacture of gears, machined components, gearboxes, electro-mechanical and electro-optic sub-assemblies. Participating in exhibitions such as this allows us to demonstrate our capabilities, meet with existing customers and generate new leads all under one roof."
Following the conclusion of the five-day exhibition, Andy and Alistair undertook a series of sales visits accompanied by representatives from Strongfield. Travelling to Chennai then to Bangalore, they met with a number of different government, commercial aerospace and defence organisations interested in learning about Reliance's engineering expertise.
Andy continues "The visits proved to be very interesting. The individuals we met were keen to benefit from our design for manufacturing advice, as well as hear more about Reliance's cost-effective gear range and custom aerospace defence gears. We understand the importance of the Indian market in our sector and recognise that building strong relationships, whilst having a flexible approach, will be key to our success." ​