Reliance Support Project to Create World's First Liquid Hydrogen Powered Aircraft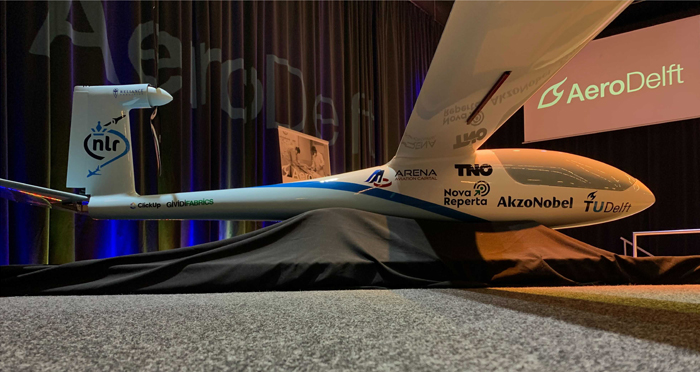 Reliance Precision Limited ('Reliance') are delighted to be supporting AeroDelft, a team of students in The Netherlands, in their quest to produce the world's first liquid hydrogen powered aircraft.
AeroDelft, founded by two TU Delft students in 2017, and currently consisting of 44 students from 17 different countries, are working on Project Phoenix, a world first. Their mission is to prove that emission-free aviation is possible by developing the world's first liquid hydrogen-powered aircraft. They want to prove and promote liquid hydrogen as an alternative to conventional aviation fuel, to inspire the aviation industry to make the change on a scale that will result in worldwide sustainable travel.
As a student team, AeroDelft rely solely on sponsors for technical, financial and other support. They made contact with Reliance during their search for a custom and catalogue gear manufacturer of high precision parts, to see if they would be interested in helping with the supply of parts for their prototype. Admiring the student's cause and what they were aiming to achieve, Reliance was delighted to support the project by donating the worms and wheels required to actuate the flaps on the wings of the prototype.
After months of hard work, the Phoenix prototype was recently launched to the public. The one-third scale, remote-controlled prototype has a 5.7m wingspan, weighs 50kg and carries 1kg of liquid hydrogen, enough for an estimated endurance around seven hours and a range around 500 km. The AeroDelft team plans to fly the Phoenix prototype in July on battery power, then a few months later on gaseous hydrogen, and finally, around November time, the students will fit the liquid hydrogen system.
In the meantime, the build of the full-size two-seat Phoenix is already underway, with a reveal scheduled for July 2021. It should fly on gaseous hydrogen by summer 2022, and the first full-scale liquid hydrogen flight is planned for 2024. Both the prototype and the full-size Phoenix stand to set all kinds of records, but the project is also focused on advancing hydrogen aviation by working with government aviation authorities to develop a framework within which a liquid hydrogen aircraft can be certified, identifying risks related to liquid hydrogen aviation and working out systems to help mitigate them.
Reliance's Business Manager – Aerospace Defence and Space, Andrew Butt, comments "As a family-owned business with strong ethics, choosing to support AeroDelft and their project was an easy decision. Given the synergies of the project with Reliance's own mission of pushing technical boundaries, we were delighted to be able to help by providing our gear design engineering and production skills. We congratulate the AeroDelft team on their recent successes and look forward to the opportunity to support them with any future mechanical actuation needs."