Reliance Introduce EtherCAT® to Cool Muscle Motor Servo System Range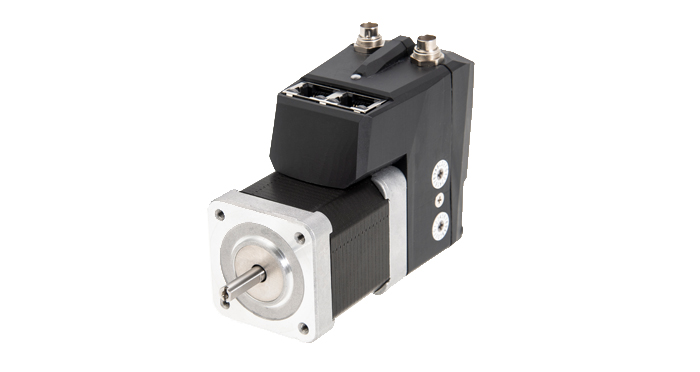 Reliance are pleased to announce a new product to their motion control range – the RCM1 with EtherCAT®. This new product is an extension to their Cool Muscle Motor servo system and integrates the EtherCAT® communication protocol within the unit.
The Cool Muscle Motor servo system has been a premium, reliable product in the Reliance motion control catalogue range for many years. The range has now been extended with the addition of EtherCAT® compatible servo motor versions in NEMA sizes 17 and 23 for both short and long units.
EtherCAT® is a high speed, real time communication protocol that has the ability to update numerous devices in the microsecond range. This makes it ideal for multi-axis synchronised control or in systems where a master is co-ordinating a large variety of devices such as sensors, motion axes and distributed I/O.
The integration of the EtherCAT® provides a smaller space envelope for the application and is easier and quicker to install. Key features of the RCM1 with EtherCAT® include:
Integrated servo system including 50,000 cpr encoder, sinusoidal vector drive and realtime controller
A standardised protocol which can easily be implemented in systems using the EtherCAT® interface
The power of the driver and controller can be operated separately, allowing for absolute position and increased safety
Standard I/O (4 inputs / 2 outputs), with the output being designed for an inductive load, meaning 1 Amp can be run directly from it
CSP, CSV, PP and CV motion profiles
For other motors in the range, the EtherCAT® communication protocol can be provided via an EtherCAT® Cool Muscle Bridge. The Bridge can also be purchased separately to ensure existing motors are compatible.   
Cool Muscle Motors are used in a variety of applications such as automation, robotics, labelling systems, laboratory instrumentation and medical devices. They can also be integrated into tested, reliable complete solutions such as the Reliance Cool Motion Stage, solid and tubular rack actuators and the RCSR captive actuator.
For further information on the new RCM1 with EtherCAT®, please download the datasheet.
To contact Reliance please call +44 (0) 1484 601002 or email sales@reliance.co.uk.