Reliance Change Surface Finish on Reli-a-Flex™ Couplings Range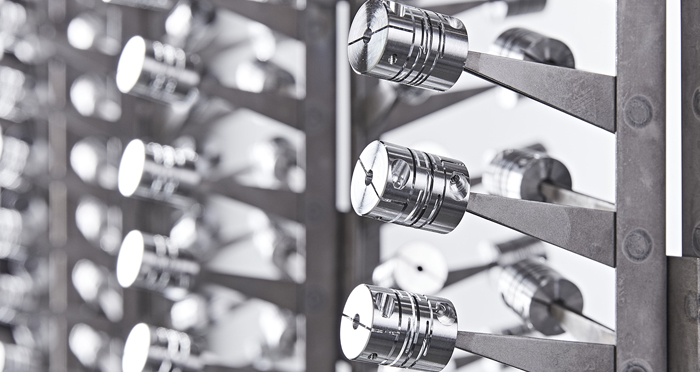 Reliance Precision Limited ('Reliance') has changed the surface finish on its range of Reli-a-Flex™ flexible shaft couplings from Alocrom 1000 to Surtec 650.
Committed to supporting its customers with products that conform to the highest quality standards, Reliance made the decision to change to the environmentally friendly Surtec 650 trivalent chromate conversion, which is Hexavalent free and both RoHS and REACH compliant.
As well as being RoHS and REACH compliant, Surtec 650 also offers the following functional benefits:
QPL Listed and approved for Aerospace applications – to U.S. MIL-DTL-81706-B and MIL-DTL-5541F (336 h in NSS per ASTM B-117, respectively, DIN 50021 SS).
Corrosion resistant – Provides excellent corrosion protection with or without paint. It also eliminates contact corrosion and hydrogen embrittlement with adjoining components.
Visible – Creates an attractive iridescent finish, with a uniform surface texture.
Increases adhesive strength – Provides an excellent paint base or powder adhesion.
Allows metal deformation – Flexes without compromising the coating (so ideal for flexible couplings or gear clamps).
Electrically conductive – For mechatronic applications, the coating has a low electrical resistance under 0.8 milli-ohms/cm2.
Heat resistant – Withstands up to 100°C with minimal loss of corrosion resistance.
Low surface build-up – With a thickness of less than 1 µm, Surtec 650 will not affect any dimensional tolerances.
Reliance's Surtec 650 finishing process is carried out on a dedicated coating line at its facility in Co. Cork, Ireland. The in-house process provides Reliance absolute control over the consistency and quality of the procedure, ensuring the highest standards of process control and cleanliness throughout the coating operation. It also eliminates any risk of supply chain contamination that may result from using sub-contracted coating services.
If you have any questions relating to the change to Surtec 650 on the Reli-a-Flex™ Couplings range or would like information on the bare-aluminium option for Ultra High Vacuum (UHV) or Space applications, please contact the technical team at support@reliance.co.uk.
For more information and view our couplings range including the Reli-a-Flex™