100 Year Anniversary for Reliance Precision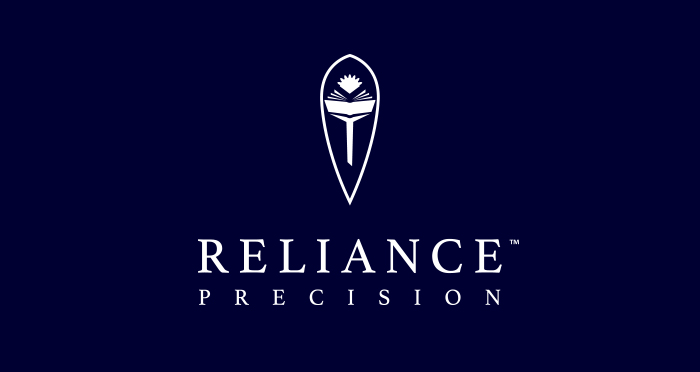 Monday 23 November 2020 marks the beginning of Reliance Precision Limited's centenary year.
One hundred years ago today, Reliance Gear Company Limited was incorporated, taking over the business of "Gear Cutters and Engineers" of Byrom Jury & Co of Moldgreen in Huddersfield.
In 1955, the company was purchased by Mr Max Selka, who, together with his wife Jennifer, devoted the next sixty years to building Reliance into an organisation that mixed world-class skills and knowledge with down-to-earth family values. The Selkas were dedicated to ensuring the business delivered great service and quality products whilst providing their employees with interesting and challenging work.
Building upon the company's success in aerospace defence, the Reliance catalogue was introduced in the 1960s. It was designed for engineers by engineers and is widely regarded as being the first of its kind in Europe. The catalogue has since been developed into a range of standard products that can also be offered with modification or as part of an integrated solution.
In 1970, Reliance Precision Manufacturing Ireland Limited ('RPMI') was opened in Bandon, County Cork. This year marked its 50th anniversary.
Following a move to a larger site in Huddersfield in the 1980s, a laminar flow cleanroom was installed. This enabled the manufacture and assembly of quadrupoles for the mass spectrometry industry and subsequently, the diversification of Reliance's offering. The company name was later changed to Reliance Precision Limited to reflect more accurately the broader range of activities undertaken.
In 2010, custodianship of the business passed to the second generation of the Selka family who were keen to ensure that Reliance could adapt and prosper for future generations.
As such, the business operates with the core principles and values of innovation, quality, collaboration and integrity at its heart. Commitment to providing interesting and challenging work means that Reliance continues to innovate and explore niche opportunities, developing the knowledge and expertise its customers require.
Strategic investment in people, plant and technology ensures that, even in these uncertain times, the business remains a stable, independent SME. Reliance continues to work in the global aerospace defence, analytical instruments and laboratory automation markets – the latter of which has led to recent involvement in various projects supporting the fight against COVID-19.
Future plans for the business include significant investment in gear production, metrology, industry 4.0, ultra-precision and miniaturisation, alongside increased focus on an organisation-wide business excellence programme, designed to drive elite performance.
James Selka, DL Non-Executive Chairman, comments "Whilst we are proud and grateful to all the many people who have contributed to our first 100 years' notable achievements, we are, despite the current challenging times, enthusiastically looking forward to the many opportunities to continue to serve our customers for the benefit of our entire team and the wider community. Our success to date has relied heavily on the hard work, innovation and commitment of all involved. This absolutely remains the case as we push to accelerate our investment, adoption and development of the latest technologies and skills to continue to make Reliance an exciting and rewarding place to work."