Space Systems
Gears and gearboxes for solar array positioning and tracking
Developing Space Heritage
In 2011 we began our journey to develop our engineering services for the space industry. This was a natural evolution of our longstanding heritage in gears and motion control technology for the terrestrial aerospace sector, combined with over 30 years of building complex vacuum assemblies in a clean environment to meet the needs of the scientific sector.
With support from the UK Space Agency and guidance from the European Space Agency (ESA) we have carefully expanded our design and manufacturing facilities and developed our operational processes to meet the stringent requirements of space.
Today, components manufactured by Reliance to customer specifications are working on satellites in orbit and we have developed a range of motor gearboxes designed specifically for space.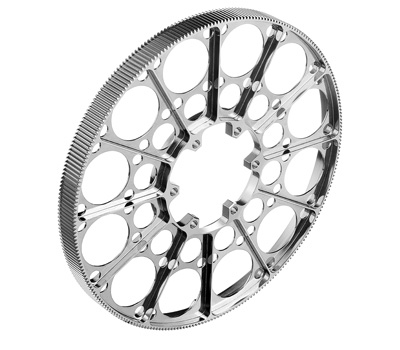 Learning and Adapting
Reliance has progressed through a 5-year product development programme with ESA; from ARTES 3-4 Telecom Newcomers, through ARTES 5.2 Technology Development, to ARTES 3-4 Product Qualification. This measured, conservative path, assisted by Airbus Defence & Space Limited, has enabled us to adapt our established Product Assurance processes in line with space requirements.
We have developed our design knowledge and our operational skills and facilities with regard to space – in materials and process control, in environmental testing, in tribology, in cleanliness disciplines, and in designing products for high vibration, long-life applications.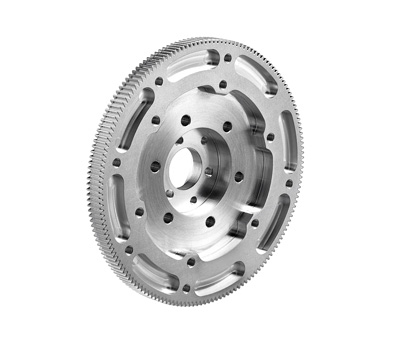 Satellite APM Gear in production for SSTL, and now working in orbit.
Research and Development
To further Reliance's specialist gear expertise in relation to space we have undertaken CEOI-ST funded research into low speed tribology, in collaboration with ESTL. Test rig development expertise has also been further developed via a collaborative technology project with Oxford Space Systems, jointly funded by NATEP (National Aerospace Technology Programme).
Sharing Knowledge
Reliance is one of the founding members of the UK Space Mechanisms Working Group, having chaired the group between 2013 and 2015. This forum provides a valuable link between mechanisms experts from the satellite primes, smaller industrial and research organisations and academic institutions, together with Innovate UK. The group also has links to the UK Space Agency and ESA which provides a strong foundation for sharing knowledge between the agencies and industry.
Evidencing Quality
Reliance has supplied bespoke components, manufactured to customer specifications, which are now in orbit in satellite mechanisms or part of current build programmes. These include gears and other complex components with demanding manufacturing tolerances and features. Delivering these projects successfully has enabled Reliance to evidence that the company has the necessary Product Assurance procedures to supply high-quality parts, to drawing and defect-free.
Developing New Products
Reliance has made a successful transition from terrestrial aerospace to space in our approach to new product development. We have undertaken a number of customer specific concept designs, taking two motor gearbox projects through detailed development, manufacture, assembly, test and into qualification for use in space mechanisms. These products have been designed by Reliance and are manufactured in the UK, providing proven building blocks for future customers.