Space Component Manufacturing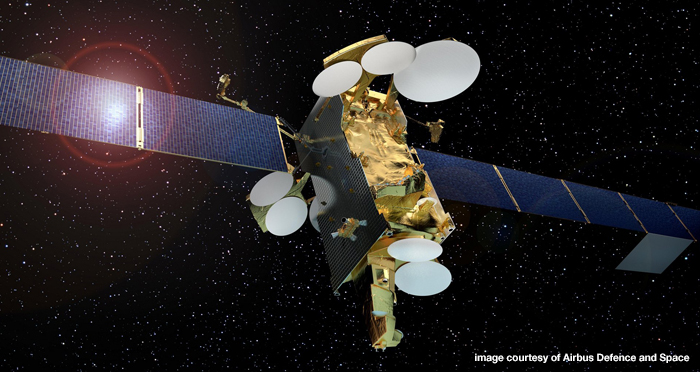 The successful launch of the new SES 12 satellite brings further space flight heritage for Reliance Precision Ltd (Reliance). 
The SES 12 high-capacity satellite will provide communications services to the Asia Pacific and Middle East regions. This all-electric satellite, based on the highly successful Eurostar E3000 platform from Airbus Defence and Space (Airbus), includes an intricate component, manufactured by Reliance, custom-built to Airbus' design and specification.
Following the launch of SES 12, Reliance has supplied a further quantity of the component to Airbus, this time for use in their new satellite platform, the Eurostar Neo. Despite the complexity of the manufacturing and metrology involved, all Airbus's design features and stringent product assurance requirements have been met in full, strengthening Reliance's growing reputation for high quality, on-time delivery to the space sector.
Ben Hewitt, Reliance's Manufacturing Development Team Leader, explains the complexity of the part: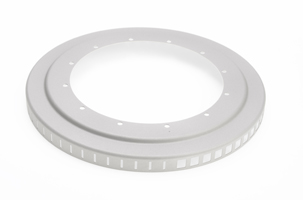 "The Shutter Sensor is a technically challenging component because its overall geometry and cross section are in-line with what you would expect for a sheet metal spinning or forging process. It wasn't actually possible though to use these processes due to the choice of material and the tight geometric, linear, angular and surface finish requirements. A subtractive machining technique was the only option.  This is extremely difficult on something with so little stiffness and so some inventive manufacturing processes had to be developed in order to produce a flawless component, correct to the customer's specifications and with repeatability".
Reliance's expertise in metrology was also important to the supply of the component, with special measurement tooling being developed to ensure that the inspection data was captured with the part in situ exactly as it would be when fitted to Airbus's mechanism.
Crediting Reliance with their consistently high levels of quality in the supply of the Shutter Sensor, Airbus' Direct Materials Quality Engineer, Andy Ward comments:
"From the initial development program and throughout the recurring manufacturing life cycle, Reliance have consistently approached all activities with a very professional attitude for on-time and on-quality delivery especially focused on full customer satisfaction."
This project demonstrates Reliance's unique breadth of specialism in manufacturing – from understanding the behaviour of material to innovation in manufacturing techniques, together with metrology expertise to ensure that effective data is provided to evidence manufacture-to-drawing and produced a verified product.