Shanesia McKean Achieves Chartered Procurement Status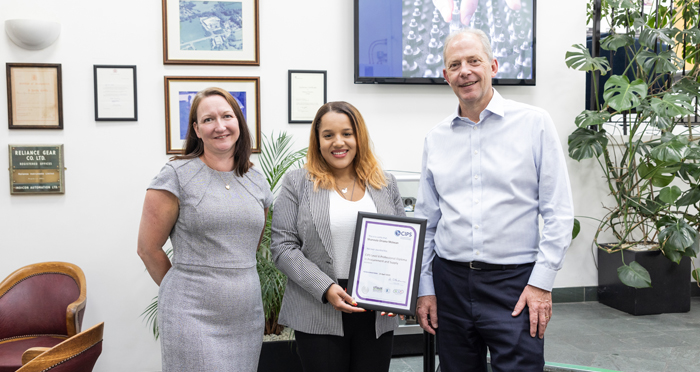 Shanesia McKean, Buyer, at Reliance Precision Limited ('Reliance') has recently completed her Level 6 Professional Diploma in Procurement and Supply and has subsequently achieved chartered status with the Chartered Institute of Procurement and Supply (CIPS).
Shanesia began her career at Reliance at just 16-years-old as an apprentice in 2017. During her first year, she decided to apply for a role in the company's Procurement department, who were looking for a Junior Buyer. Shanesia was invited to an interview, and she impressed the team so much that they hired her as an Apprentice Buyer. In early 2018, Shanesia began a CIPS Level 3 Advanced Certificate in Procurement and Supply Operations and then went on to complete Levels 4 and 5 in 2018/19 and 2019/21 respectively.
Shanesia commented:
"When I first started at Reliance the plan was to complete an apprenticeship in mechanical engineering so pursuing a career in Procurement was a really big change for me. In fact, I'd only been an apprentice for around two months when the job advertisement went out! It has taken me around five years to complete the courses alongside my day-to-day role."
Rebecca Keith, Senior Buyer and Shanesia's manager, added:
"We are all very proud of Shanesia for everything she has achieved in such a short amount of time. She is a valued member of the Procurement team and has worked incredibly hard to achieve her Level 6, showing a great deal of dedication. To then go the extra step and achieve chartered status is even more impressive, demonstrating her commitment to the profession and adding valuable experience and skills to the team. Procurement plays a major part in ensuring success of the business and with global supply chains experiencing many challenges in recent times, the importance and benefits of gaining these qualifications cannot be underestimated. Many congratulations Shanesia!"