Reliance's Latest Tall Ship Sailing Adventure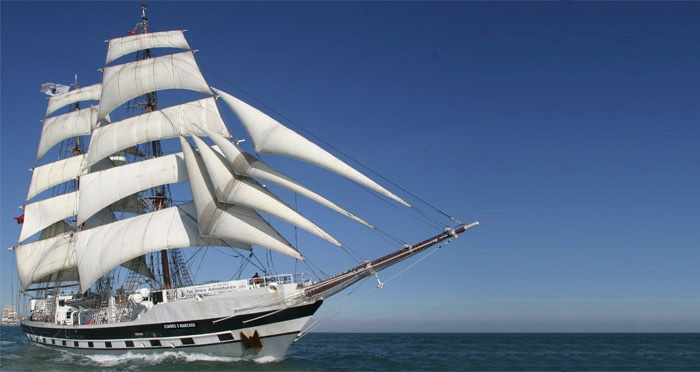 Continuing the Reliance tradition of rewarding its young engineers on the successful completion of their Apprenticeship Training Programme, David Black and Tom Broom have recently returned from a Tall Ship Sailing adventure.
Originally introduced by Mr Selka, Reliance's founder, over 40 years ago, the adventure was intended to provide recent graduating apprentices the opportunity of an enjoyable, developmental challenge, as they moved into the next phase of their career.
This year saw David and Tom set sail from Dartmouth on a 4 day voyage around the Isle of Wight, aboard tall ship Tenacious. Tenacious is the largest wooden tall ship of its kind in the world, and is specifically commissioned and built to enable people of all physical abilities to sail it.
David Black, now working in Reliance's Inspection & Metrology team explains "It was a great team building experience. I met some really interesting and inspirational people. There were a number of people with physical disabilities on board, and very quickly we had to learn to adapt and support each other. Under guidance from the permanent crew members we learnt how to sail the ship, which included sail setting, mast climbing, helming and taking readings."
Sales Engineer Tom Broom adds "Split into watch teams, we had to take it in turns to be responsible for various tasks, including keeping watch, even throughout the night. We also had duties such as cleaning the ship and helping to cook and prepare meals. It was a real team effort to make sure things got done correctly and at the time they needed to be done."
The Tall Ship Sailing adventure is organised at Reliance by Jon Plascott, Head of Training and Development. He explains "We are keen to continue the tradition Mr Selka introduced to reward our young engineers in recognition of the significant achievement of completing their Apprenticeship Training Programme. The sailing adventure is something that is really quite different and unique for them to participate in. It is an intense and challenging environment, which hopefully provides another perspective on team working, contributing towards their ongoing development here at Reliance."
For more information on our apprenticeship scheme, click here.