Reliance Win Business Award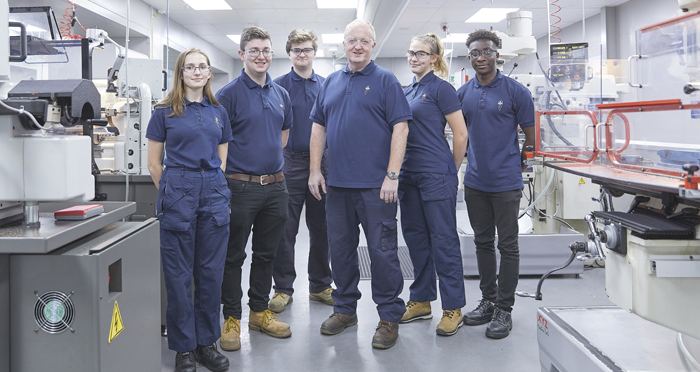 ​Reliance Precision Limited ('Reliance') is delighted to announce it won the 'Apprenticeship Award' at the local Examiner Business Awards on the 7th of November.
The Examiner Business Awards celebrate the success of companies, business leaders and teams across Huddersfield and the Kirklees region. For over fourteen years they have been recognising those who demonstrate talent, innovation, creativity and determination to drive their business forward. The awards were presented at a black-tie ceremony at the John Smith's Stadium in Huddersfield, hosted by broadcaster and journalist, Harry Gration. Reliance was shortlisted as a finalist in the Apprenticeship Award category, sponsored by Syngenta.
For over sixty years Reliance has offered an apprenticeship scheme to support young engineers starting their careers. Each year the business recruits a number of young people to embark on the four-year training scheme, learning engineering skills from the highly experienced Reliance team, as well as attending college or university. More recently, some Reliance apprentices have had the opportunity to take a less traditional route, completing their apprenticeship in a different field such as Sales or Procurement.
Robert comments "We were completely thrilled, and incredibly proud, when Reliance were revealed as winners. Whilst Jon and I were the ones who went on stage to accept the award, it is important to remember the whole team of people at Reliance who have helped achieve it. There is a lot of hard work and dedication goes into supporting the young apprentices throughout their careers, and I personally would like to thank everyone involved for their commitment and the time they invest."
Jon adds "The apprenticeship scheme is a critical means to supply the trained engineers we need for the future. We work in a challenging world of changing technology and it is important we have highly skilled people to ensure the business can continue to serve its customers. We are delighted to receive this recognition.