Reliance Welcomes 2023 Apprentices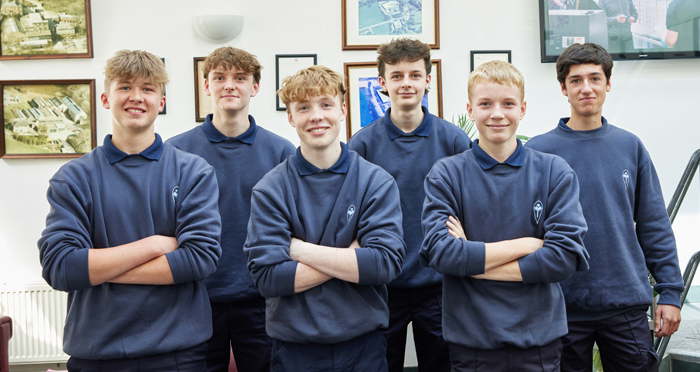 Reliance Precision Limited ('Reliance') is delighted to welcome its 2023 intake of apprentices: Felix Watson-Evans, George Brook, Joshua Ellis, Han Barden-Nash, Sam Freudemann and Harry Baxter.
In-line with the company's ten-year vision, six apprentices have been hired, up from four last year. The new apprentices started last week and have been settling into Reliance's Training School environment. All six apprentices are recent school-leavers, having attended high schools in the local area including Honley High, King James's, Holmfirth High, Shelley College, Moor End Academy and Huddersfield Grammar School. Ahead of their start-date, the apprentices were invited to an opening evening with their parents so that they could spend time getting to know each other and learn more about Reliance.
Robert Farrell, Training School Manager, comments:
"I would like to extend a warm welcome to our 2023 apprentice intake as they embark on their engineering journey. Reliance Precision is dedicated to providing its apprentices with a rich learning experience, mentorship, and opportunities to apply their knowledge in real-world scenarios. Our goal is to equip them with the skills and expertise needed to excel in the ever-evolving field of engineering. I look forward to witnessing their growth and contributions to the business."
Applications for Reliance's 2024 Apprenticeship Scheme intake will open in January 2024. For further information please visit www.reliance.co.uk/apprenticeship-scheme.