Reliance Success at Analytica 2018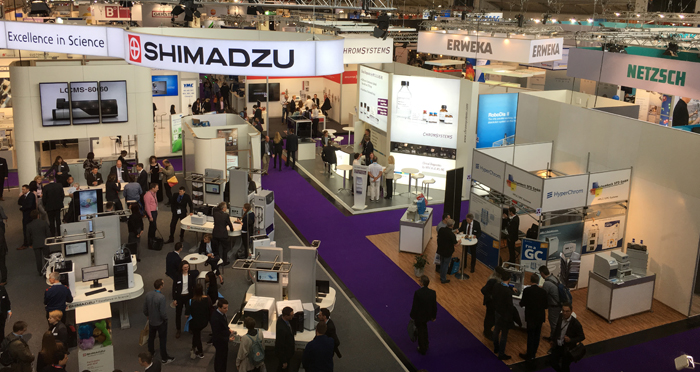 Reliance have returned from Analytica 2018 after a successful four day's exhibiting a selection of custom-built products developed specifically for the life sciences, medical, analytical and scientific instrumentation industries.
Held bi-annually in Munich, Germany, Analytica is a major International Trade Fair for Laboratory Technology, Analysis and Biotechnology. The organiser's report this year's show as being their most successful ever, with a record 35,626 visitors, and 1,164 exhibitors from 49 countries.
The high visitor numbers are reflected in the volume of people Reliance had visiting their stand over the four days. Dr Ruth Brown, Reliance's Life Science Business Manager explains "We generated a lot of interest, particularly with the products we demonstrated on the stand. It was the ideal platform to show the industry our capabilities and how we have developed technology and applied specialist engineering expertise to provide fully integrated solutions."
Reliance's Standard Components Business Manager, John Bazuin, has attended Analytica on previous occasions and adds "This is a key global event in the industry calendar, and as such provides an invaluable opportunity to engage with people at all levels and areas of business.  We find that many of our existing customers visit or exhibit, and with the products we demonstrated, I was able to show them the breadth of our experience and areas of Reliance's engineering technology they may not previously have had exposure to."
The exhibition was particularly rewarding for Reliance's Scientific, Analytical & Medical business team, helping facilitate discussions on four new opportunities. The R&D Director of one company, a world-leading manufacturer of analytical equipment, writing to personally thank the team for their input and guidance, and inviting them to continue the discussions at their site.
Following the success of the show, Reliance plan to attend the next Analytica in 2020. For further information about Reliance's products and services for scientific, life science, analytical and medical applications, email sales@reliance.co.uk or visit www.reliance.co.uk.