Reliance Rewards Young Engineer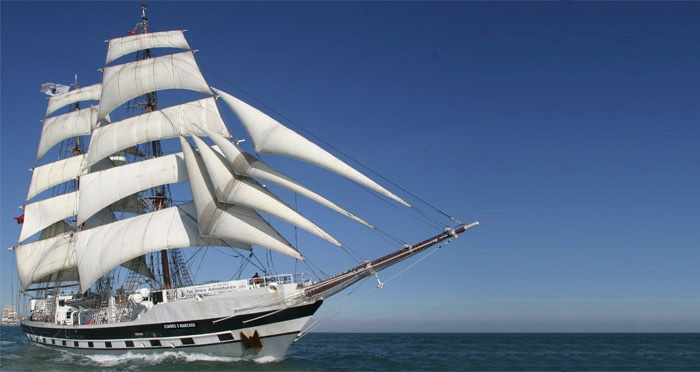 Model Shop engineer Ed Townend has recently returned from a Tall Ships sailing adventure, a reward from Reliance for the successful completion of his Apprenticeship training programme.
Ed embarked on a week long journey sailing the Stavros S Niarchos, a 200ft Brig (two square-rigged masts), from Liverpool up the west coast of England to Glasgow.
A complete novice at sailing, he quickly found himself a fully integrated crew member, responsible for running the ship 24/7. A fully hands-on experience, Ed had to learn how to navigate and read charts, climb up the huge masts to let down the sails, steer from the helm, as well as assist in the galley and help to maintain the ship.
Ed explains "The sailing adventure was a completely different experience for me and something I would never have thought about doing. It was genuinely interesting to learn about the ship and how to sail. It was quite daunting at first being on-board with complete strangers but we quickly discovered we needed to work together to sail, and so from a team-building perspective it was really good. I am very grateful to Reliance for giving me the opportunity to undertake an adventure like this. I felt I was being treated to do something special and I thoroughly enjoyed it."
Jon Plascott, Reliance's Head of Training & Development, explains why this is an important event from the company's perspective:  "It is a longstanding tradition at Reliance to congratulate those employees who complete their apprenticeship successfully by offering them the opportunity to join the Tall Ships adventure.  It is intended to be an enjoyable developmental challenge as they move onto the next phase of their career with the company.  We wish Ed every success for a long and happy career at Reliance."