Reliance Promotes Engineering Apprenticeships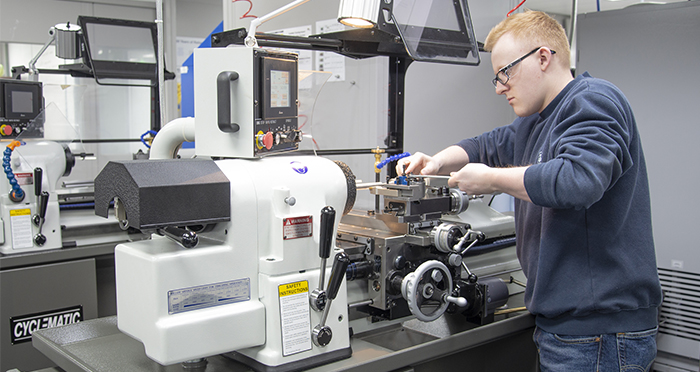 Reliance's apprentices will be visiting a number of local schools, colleges and careers events over the coming months to promote the Reliance Precision Engineering Apprenticeship Scheme. They have attended three events in June including Greenhead College's 'What's Ahead?' and careers fairs at both Huddersfield New College and Salendine Nook High School with Training School Team Leader, Robert Farrell. Several current and former apprentices also hosted an event for International Women in Engineering Day (INWED) this month, designed to encourage young people to consider a career in engineering.
Robert Farrell explains:
'The scheme plays an important role in generating future talent for the business. We have twenty-two apprentices at the Huddersfield site and two in Ireland, making up approximately ten percent of the workforce. The company is continually investing in the scheme to ensure that we offer a high-standard of training. It has just been re-accredited by the Institution of Mechanical Engineers (IMechE) and two new lathes have recently been installed in the Training Area to complement the other machines and equipment available to the apprentices.'
Reliance are committed to encouraging young people to consider a career in engineering and strongly believe that their apprenticeship scheme provides an excellent starting point. You can find out more information about the scheme, download literature and view a full list of events our apprentices will be attending in Huddersfield and the wider area on the apprenticeship page of our website. You can also follow our 'Reliance Apprentices' Twitter feed for regular updates.