Reliance Precision Appoints New Managing Director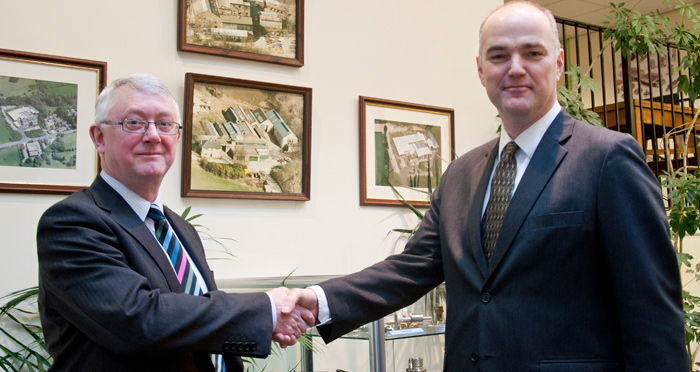 Andrew Wright stepped into his new position last week as Managing Director at Reliance Precision, taking over the helm from Roger Kenworthy.
Andrew joins Reliance having been a Managing Director at Johnson Matthey and previously a European Business Manager at BP.  He brings his passion for science and technology and his commitment to the growth of manufacturing to his new role. "I am privileged to join such a strong engineering company, particularly at a time when Reliance is just entering into a significant programme of investment to develop its infrastructure and technical capability.  It is an exciting time for the company and I am enjoying getting to know the teams in Huddersfield and Ireland and looking forward to meeting our customers and suppliers."
After 27 years with Reliance as Finance Director, Company Secretary and latterly Managing Director, Roger Kenworthy is stepping aside from his role as MD, but will continue to work part time for the foreseeable future. "I am delighted to welcome Andrew to Reliance; he brings a wealth of managerial expertise and manufacturing experience from his career in the chemical industry and is an excellent fit with our existing management team.  His appointment gives us additional strength and stability to take the business forward, and I look forward to working with him in my continuing roles as Director, Company Secretary and Pension Fund Trustee".