Reliance Placed 10th in Kirklees Top 100 Companies 2023/24 List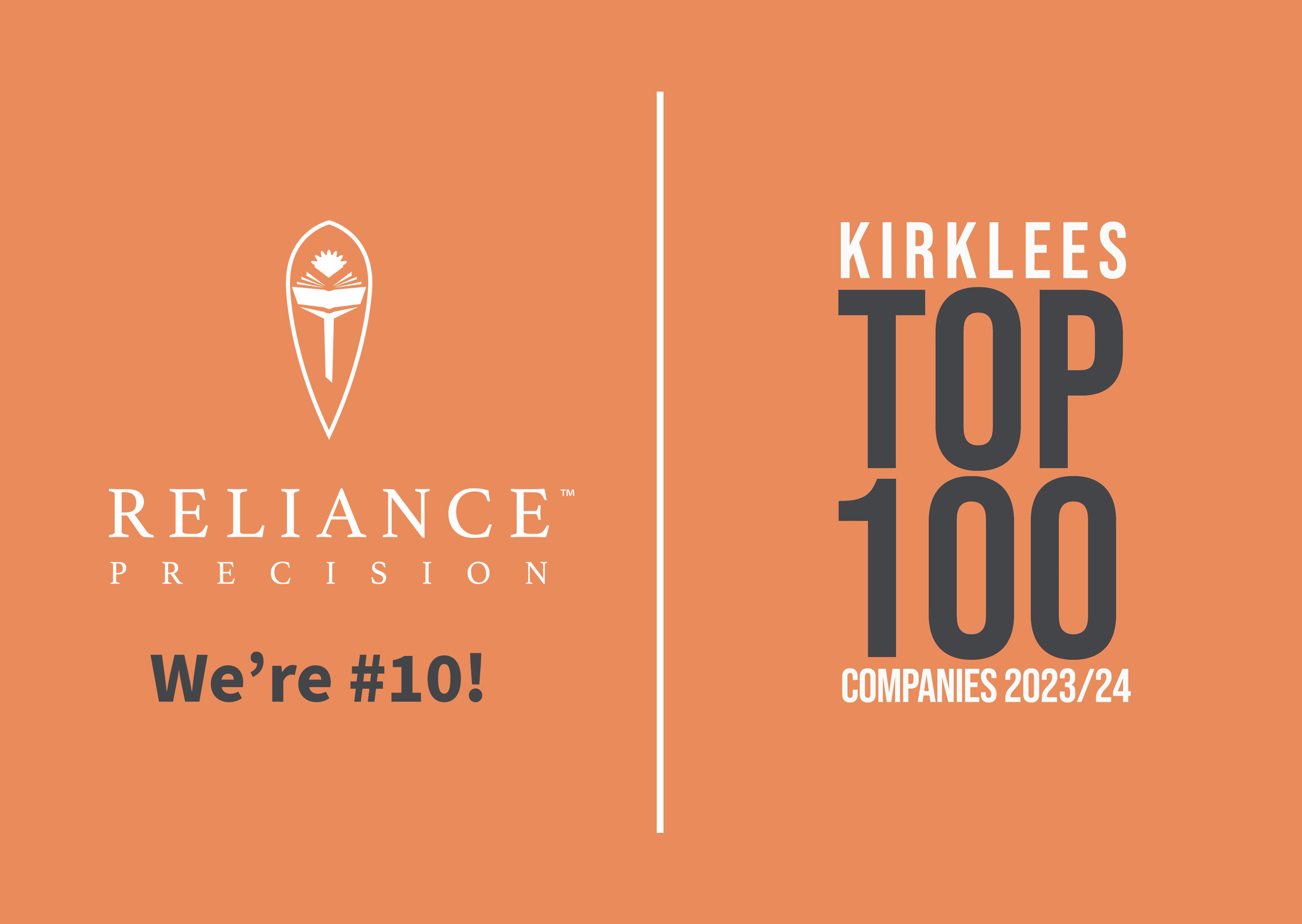 Reliance Precision Limited ('Reliance') is delighted to announce it has achieved 10th place in the Kirklees Top 100 Companies 2023/24 list.
The Kirklees Top 100 Companies list is published every autumn and is compiled by the Huddersfield Business School using a consistent set of metrics. The initiative is a joint venture between the University of Huddersfield, Kirklees Council, Huddersfield Hub and the 3M Buckley Innovation Centre (3M BIC) and is designed to celebrate and measure business growth across the region. This year is the fourth year the Top 100 list has been published.
Ian Walter, Group Finance Director, and Jennifer Gibson, Financial Accountant & Treasurer attended the event at The John Smith's Stadium where the Kirklees Top 100 Companies were revealed. Ian comments:
"We are delighted to have made it into the top 10 of companies in Kirklees and proud to be the highest placed engineering company in this year's list. This result reflects the growth that Reliance has seen over the last two years, thanks to the contribution of our employees and the support of our valued customers and suppliers."
To view the full Kirklees Top 100 Companies 2023/24 list visit: https://kirklees100.org/