Reliance Participate in BIO International 2018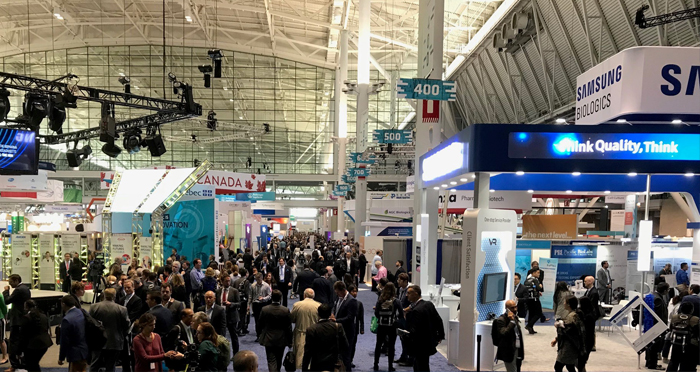 Reliance's Life Sciences team have returned from the 2018 BIO International Convention, having exhibited as part of the Department for International Trade (DIT) UK pavilion.
The BIO International Convention is the largest biotechnology event in the world, attracting over 16,000 biotechnology and pharma leaders from more than 76 countries. This year's event, held 4-7 June in Boston, MA, was particularly significant, as it celebrated 25 years of BIO Innovation.
The DIT UK Pavilion was designed to showcase some of the most innovative companies and partnerships that UK life sciences has to offer. Not only was this a great opportunity for Reliance to promote their bespoke automation solutions, they were also able to take advantage of ERDF (European Regional Development Fund) Export for Growth funding, facilitated by their Medilink membership, to contribute towards the cost of the exhibition package.
Attending for Reliance were Stephen Guy, Head of Life Sciences, Ruth Brown, Business Manager – Life Sciences, and Charlie Allen, Account Manager – Scientific, Analytical & Medical. As well as exhibiting their products and technology on a fully branded exhibition pod within the UK pavilion, the package also provided the team with opportunities to attend a number of events to meet other organisations and network with new contacts. Specific highlights included:
A UK Networking Breakfast which enabled Reliance to expand their network and gain insight into the government's plans to continue building UK capabilities in the life sciences industry to ensure it remains one of the leading global innovators.
The opportunity to meet Baroness Fairhead CBE, the UK Government's Minister of State for Trade and Export Promotion at The Department for International Trade. After speaking at the Breakfast Networking event Baroness Fairhead toured the UK pavilion and visited Reliance's stand, where Charlie Allen introduced the robotic hand on display and explained how Reliance's actuation technology has helped model the natural movement of the hand in a new generation of prosthetics.
The Women in BIO (WIB) speed networking event, which enabled Ruth Brown to gain a host of new contacts and raise awareness about Reliance's service offerings.
"Attending BIO International as part of the UK pavilion proved to be a great success for us" Charlie Allen reported. "The variety and strength of innovation from the UK helped to attract a more diverse group of people, which helped us to increase our exposure in a way we may not have been able to do should we have exhibited independently. The event was very well attended and the networking opportunities it provided over the four days enabled us to expand our contacts and we've returned with a number of positive leads to follow up."