Reliance Maintains Excellence in Business and Manufacturing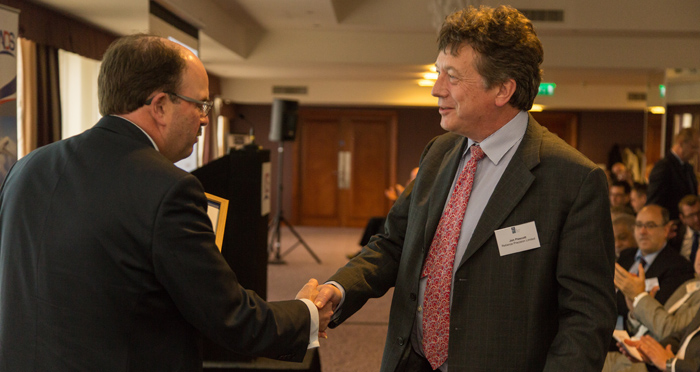 Huddersfield, UK: Reliance Precision is delighted to announce it has retained its prestigious SC21 Silver Award for business excellence, having achieved the rigorous, externally audited, delivery and quality performance indicators for the third time. The ability of Reliance to maintain this award consistently shows that it is a manufacturer in the supply chain that companies can trust to deliver high quality components and sub-systems time after time.
The SC21 awards are presented to companies working within the aerospace, defence, space and security industries and are available at bronze, silver and gold levels. Reliance is one of only a few of the hundreds of UK-based companies, which have signed up to the scheme that has achieved the Silver Award for the third time.
To maintain its Silver Award, Reliance had to achieve high scores for both business and manufacturing excellence and, demonstrate >95% delivery and 99.5% in quality performance. Being able to achieve these stringent benchmarks for a third time is a testament to the commitment Reliance's employees place not just on reaching high standards but also on maintaining them on a daily basis.
Jon Plascott, Head of Compliance, and SC21 coordinator at Reliance explained: "The SC21 Silver Award is a high standard to maintain and it is a great boost to us to receive the award again because it rewards performance not just compliance with systems. This year, after our audit, it was also very satisfying to note that we're not just reaching silver but actually SC21 gold levels in many areas."
Jon Plascott received the Silver Award at the SC21 Task Force Meeting in Bristol on 19th November where he thanked Reliance's customer, Selex ES, for their continued support since the firm's initial involvement in the programme in 2009.
Commenting on the award, Andrew Wright, Reliance's Managing Director said: "We're delighted to be independently recognised once again as performing to a very high standard. In a global market where there are a select group of skilled engineering firms to partner with, this award acts as an indicator of the real value our manufacturing delivers. By continuing to perform at the SC21 Silver Award level, companies from aerospace through to the life sciences industries looking to source components and sub-assemblies can be assured that when they work with Reliance, they will receive a level of quality and reproducibility which is rigorous and robust every time."