Reliance Enhance Their Gear Shaping Capabilities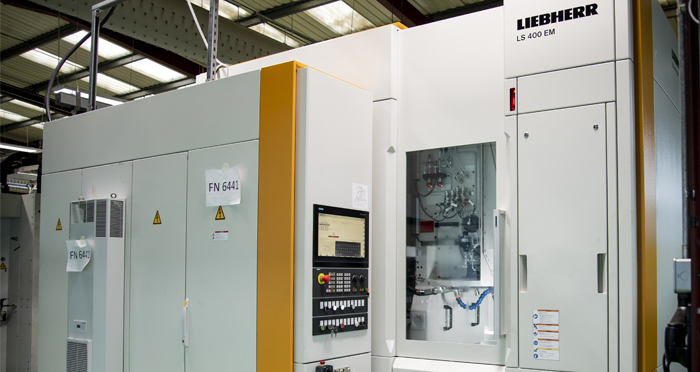 Reliance Precision Limited ('Reliance') are enhancing their gear shaping capabilities with investment in a new state-of-the-art CNC electronic shaping machine.
Reliance has used hobbing and shaping techniques for creating teeth on gears since the business was founded over a hundred years ago. During this time, it has seen technologies advance and machinery change, and more recently, customer specification requirements becoming more complex and challenging. With two legacy machines due to be retired from the business over the coming years, Reliance began a procurement project to source the latest generation shaping technology.
Alex Greenhalgh, Reliance's Estimating Manager, explains "The purchase of the new gear shaping machine is a significant strategic investment for Reliance. We recognised that to be able to support our wider gear business we needed the latest gear shaping technology. With two mechanical shaping machines to replace, it was the perfect opportunity to introduce a CNC electronic shaping machine." He continues "After an extensive review of the gear shaper market, a number of factory visits and cutting trials, we decided to invest in an LS 400 EM Gear Shaping Machine from Liebherr."   
The LS 400 EM is the latest generation shaping platform from Liebherr, a multi-national organisation developing and manufacturing products across a wide range of industries. The LS 400 EM enables Reliance the opportunity to machine a wide range of gears. With a maximum stroke length of 70 mm, it can machine workpieces up to a diameter of 400 mm and module of 5 mm. Whilst the gear diameter remains the same as Reliance currently offer and they can maintain their standard 0.2 – 1.5 mm module range, it does allow them the opportunity to expand if required.
The introduction of the new machine will not only increase Reliance's accuracy capabilities but being faster than the existing machines, production times will be reduced. Other benefits the new machine will bring include:
Electronic 'guide' allows the shaping of Helical Gears
The ability to apply crowning to a gear by the shaping process
A B-axis that tilts the head of the machine to enable Reliance to cut tapered gears or compensate for deflections in the process.
Alex concludes "We are looking forward to introducing the LS 400 EM into the gear cutting department here in Huddersfield. Whilst the new machine will enable the business to broaden its gear shaping capabilities, it also allows us the opportunity to continue to innovate and further develop our gears product range."
Watch the video of the new LS 400 EM Gear Shaper being delivered to Reliance's Huddersfield site here