Reliance Engineer undertakes Tall Ship Adventure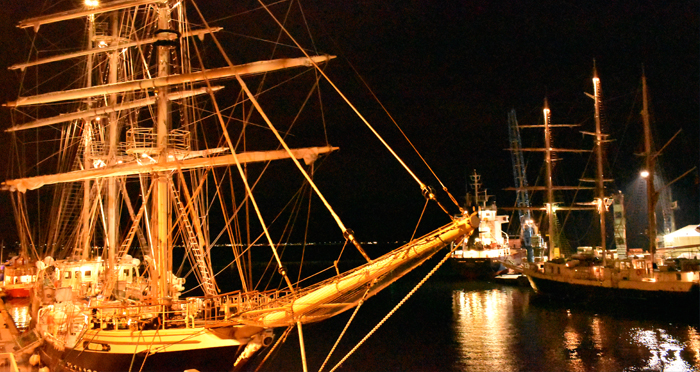 Following the successful completion of his Reliance Precision Engineering Apprenticeship Scheme, Elliott Cieciala is the latest young engineer to be rewarded with a Tall Ship sailing adventure.
Elliott, who now works as a CMM Programmer in the Inspection department, undertook the week-long adventure sailing from Poole to Rouen and back. He sailed aboard Tenacious, the largest wooden tall ship of her kind in the world. Built in 2000, the ship is 54 m long and over 35 m high with three rigs. She is unique in that she was designed to be sailed by a mixed ability crew, including people with a wide variety of physical impairments and health conditions.
Elliott explains "On arrival I was assigned to one of four watches. In effect each watch was a team for the week to work together and take part in the various seamanship training exercises. Every four hours a watch was required to stand on the bridge of the ship, where the helm is, to keep 'watch' for other ships.  We also had to monitor headings and the weather conditions every hour."
The training Elliott undertook involved bracing the sails, general handling of ropes, learning how to climb the rigging up to the crow's nest, and securing or releasing the ship to the port when they had to move berth. Each watch also had to carry out chores around meal times setting tables and serving food, as well as general cleaning of the ship and deck.
Elliott continues "I absolutely loved every minute of the adventure. I have never been on a particularly big boat before, or for very long, but I discovered I really like sailing! I also enjoyed the variety of activities we had to do and how everyone felt part of the team, despite us all being strangers. I think the time on-board has really helped improve my team building skills as well as increasing my general confidence in myself and my own abilities."