Reliance Develop and Extend Leadscrew Range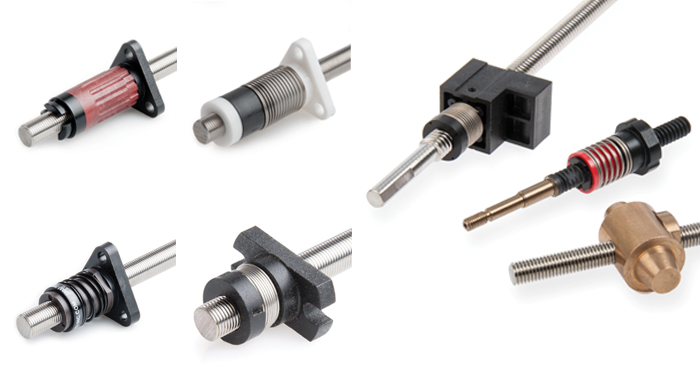 Reliance Precision Limited ('Reliance') has supplied leadscrews as part of its Standard Product range for over 30 years. Since this time the range has been developed and extended to provide flexible, integrated solutions for linear motion.
Reliance standard leadscrews are provided with screw diameters from 1.8mm to 19mm and leads from 0.3mm to 92mm, with threads up to 4m in length. Standard manufacture is from stainless steel 303, 316 or aluminium with a polyacetal nut. However, the leadscrews can also be manufactured in specialist materials such as brass or different vacuum compliant polymers like PEEK, Torlon or Ertalyte.
Over the course of the last decade, the desire from customers to integrate standard components into their bespoke equipment has led to the development and adaptation of the leadscrew product range. This customer driven requirement, allied with investment in product design development and new moulding and grinding machinery, has enabled the range to be adapted to suit many different applications. Some applications have been so bespoke, the design solution remains unique to that particular customer and application. In others, Reliance's specialist design engineering team have been able to transfer the principles and technology to other products to provide a solution.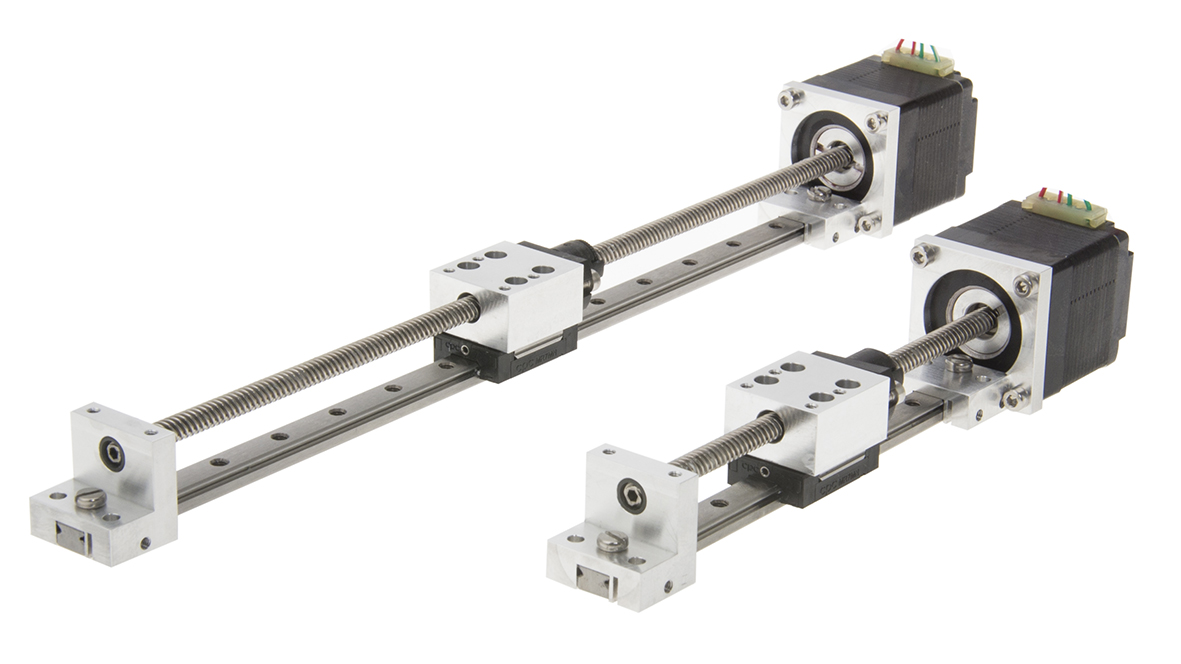 The addition of elements such as motors, bearing and carriages have created a range of standard leadscrew assemblies for customers to select. Other adaptations have resulted in more specialist products being created such as pulley driven spline shafts and spindles, motorised stages and axis, plus integration into customer bespoke solutions and standard products such as the RLMA (Reliance Linear Miniature Actuator). 
The design engineering work undertaken to customise the product range over the years has now been extended to include leadscrew actuators for the purpose of integration into customer solutions.
As with all Reliance precision engineered solutions, customers can be reassured of their high accuracy, high reliability performance. The continued investment by the business in the latest, state-of-the-art inspection and testing equipment provides proven test data to support and meet customer specifications.
For further information on Reliance's range of leadscrews and integrated solutions, or to discuss any potential applications, please contact Reliance on tel: +44 (0)1484 601002 or email sales@reliance.co.uk.