Reliance Appoint Life Sciences Business Development Executive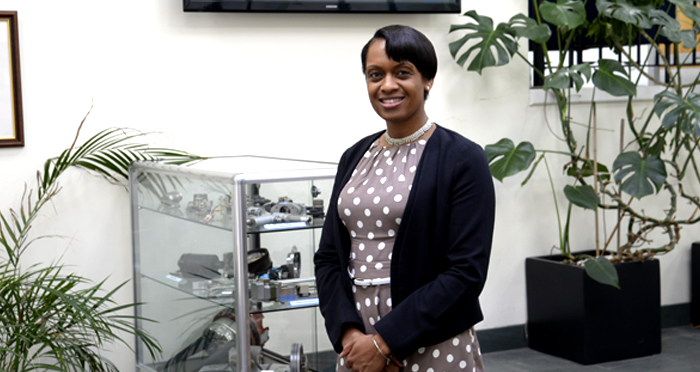 Reliance are delighted to announce the appointment of Dr Ruth Brown as Business Development Executive within their Life Sciences business. Ruth will be responsible for introducing Reliance's products to the Life Sciences industry.
Ruth comes to Reliance from Illumina, a global leader in genomics, which revolutionised the sequencing process for DNA analysis. Working as their Territory Account Manager for Northern England, she covered a complete portfolio from microarray consumables to high-throughput sequencing platforms with integrated bioinformatics solutions. Prior to Illumina she was an Account Manager for Fisher Scientific, the distribution arm of ThermoFisher Scientific Group. With access to their full portfolio of consumables, equipment, laboratory design and consulting services, Ruth was responsible for developing sales relationships with customers in pharmaceuticals, academia, forensics and general industry.
As the Life Sciences industry continues to grow, applications are becoming more and more diverse. With her extensive experience and scientific knowledge, Ruth will be working alongside Reliance's customers to identify tangible solutions to help improve efficiency in applications such as cell culture, optical positioning, automation workflows and sample processing. Ruth is keen to develop particular areas within the industry, to complement the well-established engineering services Reliance has traditionally provided for mass spectrometry workflows and to build on the new automation products Reliance has in the beta testing phase.
Stephen Guy, Reliance's Life Sciences Business Manager, comments "Ruth's industry experience, specialist knowledge, and scientific background give her the ability to relate to customers in terms of their applications, the methods they use and the issues they face within their laboratory environment. She is a highly qualified scientist, with a BSc (Hons) in Medical Biochemistry and a PhD in Molecular Biology and Biotechnology, and member of The Biochemical Society. We are excited by Ruth's appointment and the contribution she will be able to make to the growth of our Life Sciences business."
Commenting on her appointment, Ruth explains "It's a very exciting time to be joining the Life Sciences team. Whilst Reliance are still somewhat unknown within the Life Sciences industry, the specialist knowledge and skills within the business, coupled with the ability to deliver reliable, quality products consistently, puts us in a strong position to continue designing effective, integrated solutions." She adds "I'm looking forward to playing my part in helping the Life Sciences business develop and grow. I'm keen to build processes that enable us to move into more diverse applications so Reliance become a recognised name in the industry."