Reliance and Greiner Collaborate to Develop Cell Culture Plate Manipulator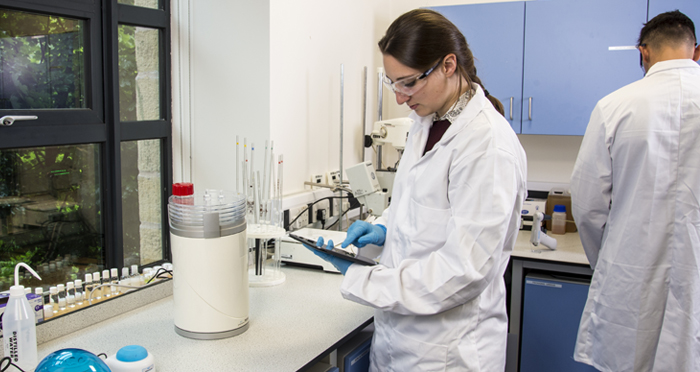 Reliance Precision Limited (Reliance) today announced that its partnership with major supplier of high-quality labware, Greiner Bio-One (Greiner) has resulted in development of the CELLswing™, an automated manipulator, which gently moves and rotates a CELLdisc™ containing adherent mammalian cells in any required position.
Reliance collaborated with Greiner to contribute design and manufacturing expertise to develop a compact prototype of the CELLswing™, which is used for automatically positioning the CELLdisc™ (from 4 up to 16 layers) to process adherent mammalian cells. Scientists can control both the speed and rotation of the CELLswing™ remotely to automate activities such as buffer washes and trypsinization. Using the CELLswing™ helps to optimise CELLdisc™ movement, ensuring cell processing is gentle and consistent, making the instrument suitable for use in research laboratories and can then be easily scaled up for use in industrial bioproduction and cell therapy facilities.
Greiner approached Reliance in 2016 with an initial idea for the CELLswing™ and Reliance's engineers contributed their robotics know-how to produce and deliver a prototype which was evaluated and thereafter shown in February 2017 at the world's largest laboratory automation conference, the Society for Laboratory Automation and Screening (SLAS). The CELLswing™ was well received, with almost every scientist that saw it registering interest. Major pharma and biotech companies globally are beta-testing the system for processing a range of different cell types. Greiner is also seeking other test partners that would like to trial this product and provide their feedback by Q4 2017.
Edwin Schwander, Industrial Business Development at Greiner Bio-One explains: "CELLdisc™ is an excellent scalable product that can be used to culture adherent cells from the laboratory up to industrial scale.  We wanted to produce automation to make it easier for scientists using the larger CELLdisc™ stacks to perform gentle manipulation steps. We chose Reliance to help us because it is a privately-owned company with a long-term focus and a great deal of experience designing robotics. We worked well together on this automation project because Reliance is an open and honest partner. We will be continuing development with their experts on customised versions of CELLswing™, as well as our next generation product for launch at SLAS 2018."
Andrew Wright, Reliance's Managing Director concludes: "Design and manufacturing expertise has allowed us to deliver Greiner a functional, yet eye-catching prototype which created a fantastic buzz at SLAS this year. The success of this collaboration with such a major labware company shows biotech organisations they can come to us with confidence when they need to bring their cell culture automation ideas to life."