Over 20 Farnborough Airshows for Reliance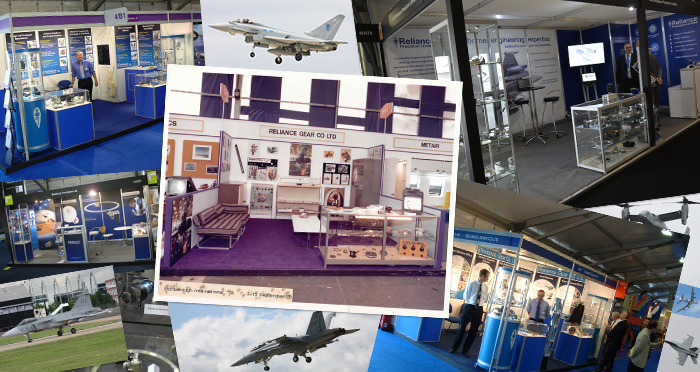 Reliance will be exhibiting at Farnborough International Airshow 2018. The company has attended 'the world's premier aerospace exhibition' since the 1970s and while much has changed, in both the industry and at the airshow itself, Reliance believes that the event continues to provide strong business and networking opportunity.
From the 16th – 20th of July, Reliance can be found in hall 4, stand 4030, with a range of airborne mechanisms and components on display, including:
Precision gears for demanding applications
Complex precision machined components
Electro-mechanical assemblies for precise motion
Opto-mechanical components and assemblies
Reliance will also present specialist gears and rotary actuation solutions from their growing space technology portfolio including their latest product development – the Antenna Pointing Mechanism Stepper Motor Gearbox (APM SMG).
Alistair Durie, Head of Aerospace Business Development, comments:
"Farnborough International Airshow is an excellent meeting place. It offers the chance to meet face-to-face with new and existing customers in one, central location. It provides an effective platform for explaining the unique way in which we are able to problem solve and assist with projects at any stage of development, whether we become involved at the point of initial concept, manufacture and assembly or in an aftermarket, MRO capacity."
Visit Reliance at Farnborough International Airshow in Hall 4 on stand 4030. To pre-arrange a meeting with the team, please use the contact form or call: +44 (0) 1484 601000.