New Product Development for Space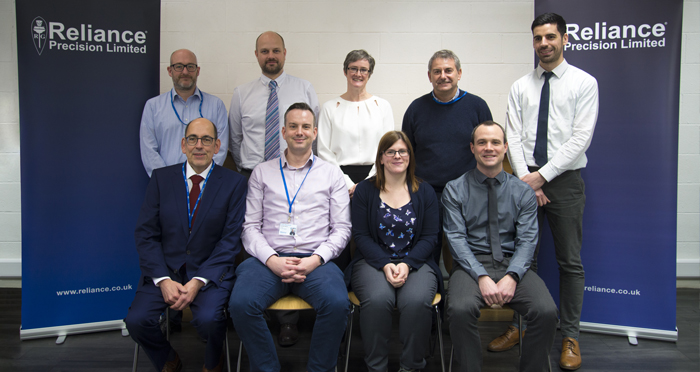 Reliance announces the successful completion of its latest product development programme, adding a new Stepper Motor Gearbox (SMG) to its growing space portfolio.
The development was undertaken as part of the UK Space Agency's National Space Technology Programme (NSTP3), commencing at initial requirements capture and concept design, then taking the design through to manufactured product, all in under 12 months.  The Reliance team celebrated the achievement, together with the UK Space Agency, iNetic and EKD at the close of the project.
Kathryn Hullah, Reliance's Business Manager for Space, explains the background: "The SMG has been designed to meet the requirements of an antenna pointing mechanism for an earth observation satellite application.
The opportunity arose when one of our existing customers, who has purchased gears from us for use in space applications, learned about an SMG development that we were working on with the European Space Agency – the EuroSMG.  Our ESA development was for a high-power telecommunications satellite and we were asked if we might be able to provide a variant to suit a different type of satellite."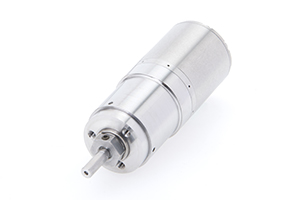 Reliance embarked on a completely new product development because the size and performance characteristics were very different – the new SMG is much smaller at just 25 mm diameter and 158 g mass.  Despite starting with a new design, the programme benefitted from Reliance being able to carry across much of the learning from the EuroSMG – such as material selection, lubrication, process control and cleanliness disciplines – which was particularly important with regard to the timeframe.
The project brought together a number of UK companies, from SMEs through to the satellite prime contractor, with the team working collaboratively to a very tight development programme and cost target.  Following successful completion of the NSTP3 activity, the new SMG has been submitted for space qualification testing, to be assessed for suitability against a number of different space mechanism applications.
"The UK Space Agency has had a vital role to play" Kathryn continues: "Space typically has a lengthy investment pay-back timeframe for new product developments.  As a family-owned SME, the volume profile of space suits Reliance's business model, but it still makes any new product development for space a challenge from a commercial perspective.  Having access to funding from the National Space Technology Programme (NSTP) has been a vital enabler.  Recognition of our achievement by the UK Space Agency is also extremely important to us at this early stage of our new space business."
Charles McCausland, National Space Technology Programme – Portfolio Manager at the UK Space Agency, comments:  "The UK Space Agency's NSTP supports industry, academia and other institutions to develop technology and build new capabilities to support the growth of the sector as embodied in the Industrial Strategy.  By using NSTP funding to develop a new Stepper Motor Gearbox, Reliance are now in a position to open and explore new markets while continuing to develop skills and a workforce to meet technology demands of the future."