Mayor of West Yorkshire Visits Reliance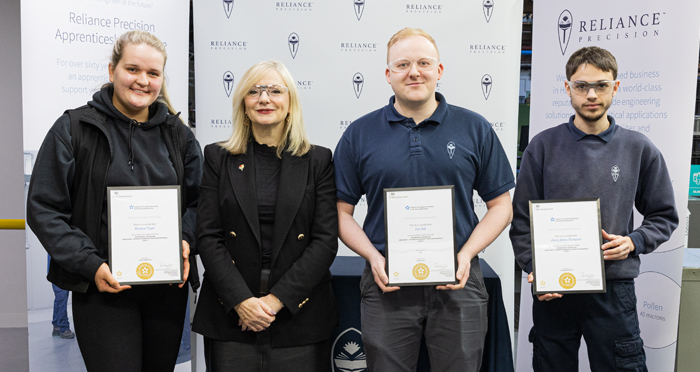 Reliance Precision Limited ('Reliance') was pleased to receive a visit from Mayor of West Yorkshire, Tracy Brabin, last Friday. Hosted by James Selka (Non-Executive Director), and Steve Woollven (Managing Director) Ms Brabin was taken on a tour of Reliance's Huddersfield site where she was given a brief overview of the company's history and plans for the future.
Reliance is an independent, family-owned business with a reputation for providing solutions to complex engineering challenges. The company celebrated its centenary in 2020 and although the UK site has moved and expanded during that time, Reliance Precision has always been based in the Huddersfield area.
Steve Woollven said: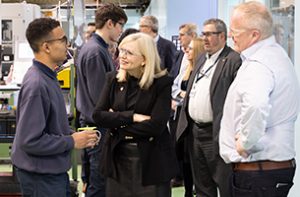 "Friday's visit was a great opportunity for the mayor to see the kind of world-class precision engineering that happens right here in West Yorkshire. We welcome any opportunity to showcase Reliance and the skills and talents of our people."
In the local area, the business is well-known for its apprenticeship scheme. The scheme has been running for over 60 years and has trained generations of skilled engineers – many of whom still work at the company today. As part of the tour, Ms Brabin visited the Apprentice Training Facility where she kindly presented graduation certificates to those who have most recently completed the scheme.
The morning concluded with an introduction to Reliance's 2032 Vision – a roadmap setting out goals and objectives for the next ten years.
James Selka concludes:
"Our overall aim is to build a company together that lasts. As a business that is over 100 years old, we understand the importance of planning for the future, sustainable growth and investment, and training the next generation of precision engineers".