IMechE Accreditation for Reliance's Apprenticeship Scheme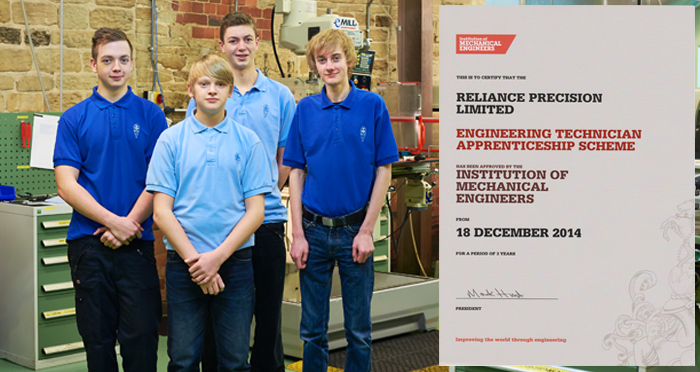 Reliance is proud to announce that its apprenticeship scheme has been formally recognised by the Institution of Mechanical Engineers (IMechE).
Reliance has enjoyed a long association with the Institution through its graduate engineering programme and this latest step expands the company's engagement to include the youngest members of its team.  Andrew Wright, Managing Director is delighted: "The accreditation is a fitting recognition of the company's 60 years of apprentice training and our sustained investment in our engineering capabilities and skills for the future."
The company is currently recruiting for its apprentice intake for summer 2015 and welcomes applicants to download the apprenticeship scheme application form from the Reliance website.