Design to Manufacture
In order to secure the smooth transition from design to manufacture, new product introduction is managed by a multi-disciplined project team. Our engineers are experienced in handling complex projects with compressed lead times, and have first-hand operational experience gained within the company.
Product Launch
We have a wide range of industry and application knowledge, having successfully handled major project launches, ranging from geared and electro-mechanical sub-systems to optical and high vacuum sub-assemblies. Customer feedback in all cases has been, and continues to be, extremely positive, especially in terms of Reliance's attitude and commitment, and our efforts to ensure their key business criteria are met.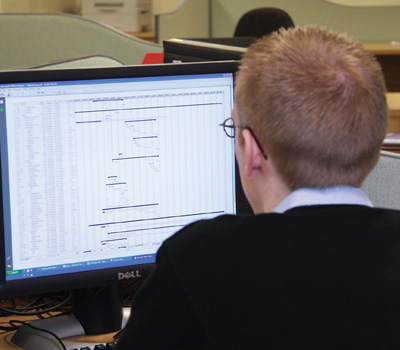 Project Management
This service encompasses all aspects of project management – from understanding the customer requirements, through to supply chain review and co-ordination, up-front understanding of inspection and testing requirements and 'hand-holding' of initial batches through production. Ultimately we aim to ensure that new projects are delivered on time and to the correct quality and, by working closely with manufacturing and assembly, ensure that this is a sustainable position.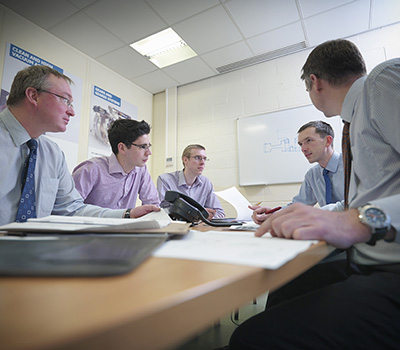 Design Collaboration and Prototyping
As well as supporting the introduction of existing designs into manufacture we have the capability to work with customers during the early stages of new product development. In this latter case the design can still be developing in parallel with its introduction to manufacturing. We work closely with both design and production engineering and maintain careful control of the build standard through the development stages of the project, ensuring effective pre-production and helping adhere to compressed timescales.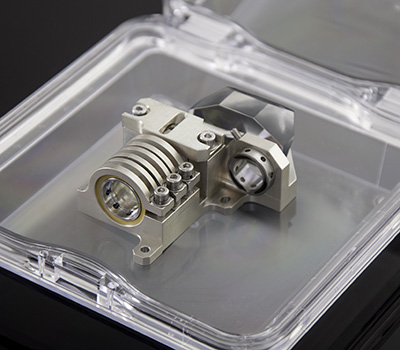 Production Ramp-Up
Reliance has the ability and experience of handling the most complex of build standards and bills of materials, with full traceability and management of conformance of parts at all levels. This is a key strength which underpins our consistently high on-time-delivery results.
Build standard control, undertaken throughout the development stages of any new product development project, is critical to achieving a smooth production ramp-up.
At this time our production engineers and purchasing teams finalise all manufacturing and assembly procedures, first article inspection requirements and supply chain agreements.
Supply Chain Development
An important part of our capability to handle a wide array of projects successfully is our established and reliable supply chain. Reliance focus on building long-term supplier relationships, which embed our core values of quality and the ability to measure.
In the early production stages of a new project introduction/development we can take a flexible approach, adopting the customer's supply chain and later embedding this into our own supply chain. This has proved to be an effective risk reduction strategy to support customers beginning to outsource elements of their in-house manufactured assemblies.
In the longer term, we undertake continued quality improvement into the supply chain, carried out jointly with our customers, to ensure they receive stable, robust, high quality products.
We embed our key quality principles and processes through our supply chain – for further information view the quality control page.