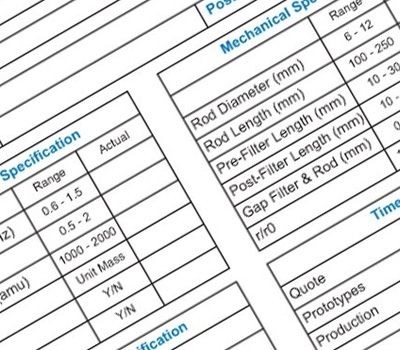 Technology Platforms and Customised Solutions
Our aim is to provide a valued technical contribution to our customers' design teams.  Whilst this typically means working from our customers' concepts or specifications, we do also invest selectively in our own R&D programmes to develop technology platforms.
The platform approach involves the development of a core sub-system, which is proved out by taking it through from design into manufacturing, assessing metrology and test data in order to refine both the design itself and the manufacturing processes.
Instead of taking it forward as an off-the-shelf product we tailor and optimise the sub-system for specific customer requirements.  With this approach we are able to offer a unique combination of design assurance together with the flexibility to tailor it to meet each customer's own application.