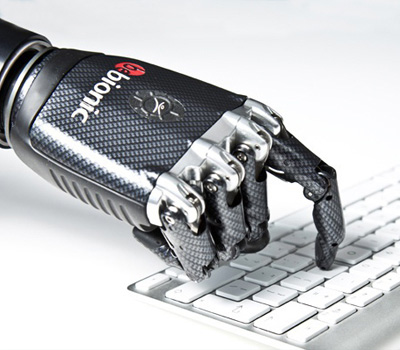 Collaborative Design Approach for Product Innovation
Steeper Group, leading provider of innovative prosthetic technology products, embarked on a new product development programme. They faced the challenge of producing a commercially competitive product with the necessary functionality to enable amputees to regain normality, independence and control. The company sought the help of Reliance to provide catalogue parts for the development of their new bebionic hand.
They initially approached Reliance for the supply of standard catalogue leadscrews and nuts to prove the design concept for the actuation of the fingers and thumb of the hand. Reliance spent time investigating the design requirements behind the enquiry for stock catalogue parts and worked with Steeper to further develop their sub-assembly, combining both stock and customised products, and improving manufacturability.
Reliance's broader capabilities in design and manufacturing subsequently expanded their scope of involvement, taking the project from concept to detailed design and right through to assembly, working as Steeper's industrialisation partner. This role was further underpinned by Reliance's investment in test development facilities, which enabled  Steeper to have a high level of confidence in the performance of the sub-assembly.
Reliance ultimately provided a fully integrated solution, including parts which were tailor made to suit the application. The key technical challenge was to develop an actuator which must provide low backlash and exceptionally quiet operation, whilst at the same time balancing the need for high speed and non-backdrivability. The solution had to be extremely efficient and reliable so as not to compromise the needs of the amputees who Steeper had worked so closely with throughout the inception of their bebionic hand. This was achieved successfully and the newly launched product received a very positive response from the market.
As a result of strong communication and coordination between the two companies and due to Reliance's engagement in the finer detail of the early design process Reliance and Steeper have developed a very strong working relationship. Almost five years on the companies continue to collaborate on a range of new product designs.