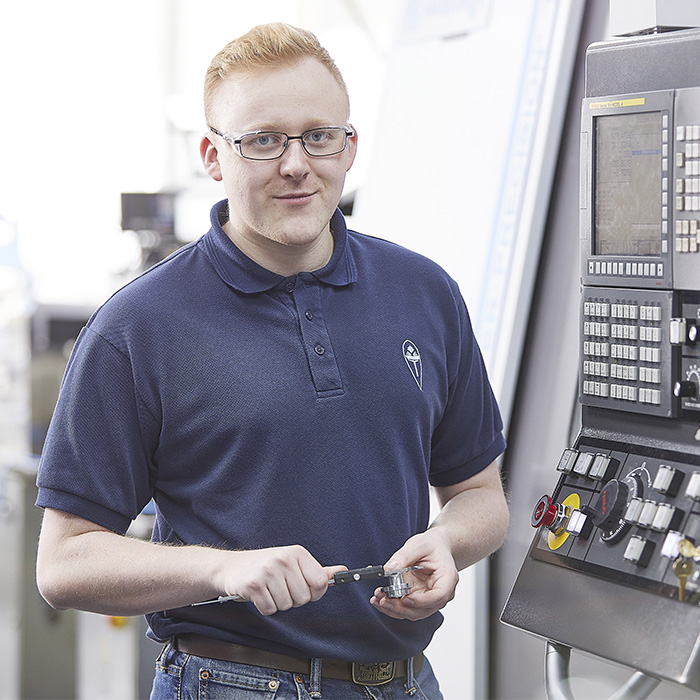 Zak Bell
Manufacturing Engineer
Zak was twenty years old when he applied to the Reliance Precision Apprenticeship Scheme. At the time he had completed his A Levels, gained a diploma in Dance, and was working part time in a pub. He was unsure of what he wanted to do next but he had an interest in engineering stemming from family influences in his childhood, so decided to visit an apprenticeship event at the John Smith's Stadium in Huddersfield. It was here that he was introduced to Reliance and their apprenticeship scheme. After speaking to the team there, he decided to apply.
He remembers enjoying the application process. "I met lots of really great people throughout the different stages of the process. The interview with the Senior Management Team was the most daunting part, but they were very friendly and completely put me at ease. At the end of the process I knew I really wanted to work at Reliance, so was over the moon when I received the email advising I had been successful."
Zak recalls that his year's intake of apprentices became a close-knit team fairly quickly, providing each other with constant support. He admits that initially he found the learning curve to be quite steep, but felt that the amount he learnt, even in just that first year, was phenomenal.
In his second year he moved into production, learning the core skills from the trained manufacturing engineers in each department. He also spent some time working in the office with the Sales team.
Now in his third year, Zak is specialising in the Tool Room for the remainder of his apprenticeship. He works as part of the team programming and operating the machines to make the tools that are required for production. As part of his role, he also gets the opportunity to work on trials of new products and new machining methods. He explains "I am really enjoying my time in the Tool Room. I have definitely made the right choice of where to specialise. Working here I get to understand the whole process, from writing a program through to manufacture. I am constantly learning and honing my skills for the future."
In terms of his future, Zak is open minded, but keen to understand the opportunities available to him when he graduates. He is a strong advocate of Reliance's apprenticeship scheme, encouraging anyone with an interest in engineering and wanting to learn more about how things are made, to apply.